Back To News
November 15, 2023
Bell Partners Expands Senior Management Team with Two New Hires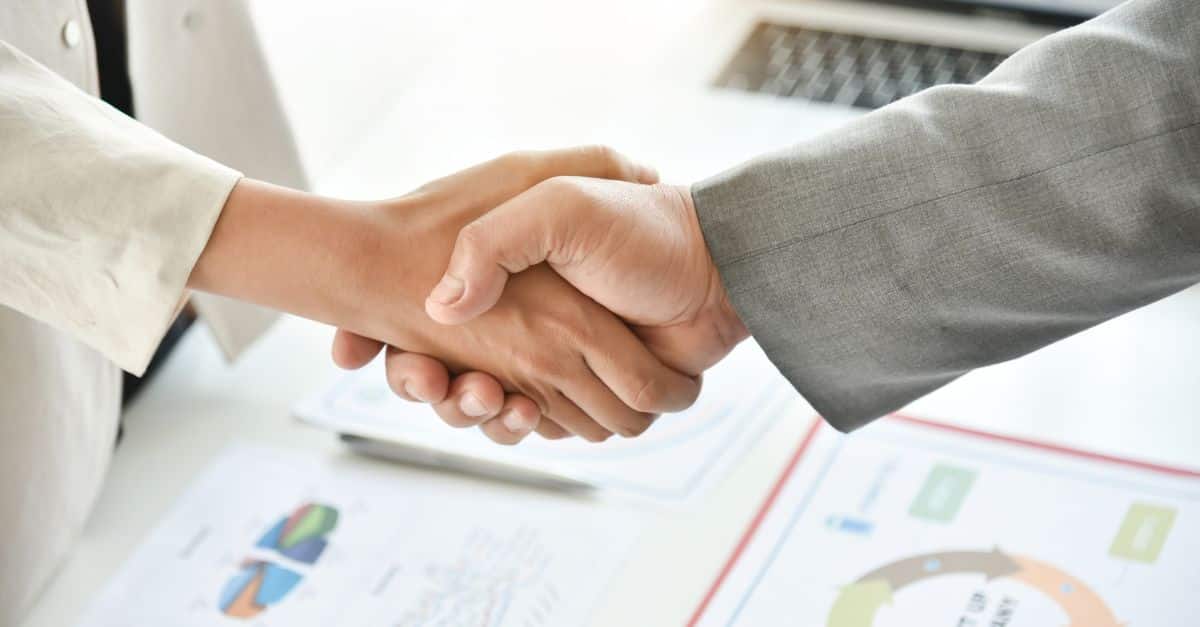 Barbat Rodgers joins as Senior Vice President of Investor Relations. Meghan Burke joins as Senior Vice President of Partner Solutions.
GREENSBORO, N.C., November 15, 2023 — Bell Partners (the "Company"), one of the nation's largest apartment investment and management companies, today announced the appointments of Barbat Rodgers as Senior Vice President, Investor Relations and Meghan Burke as Senior Vice President, Partner Solutions. Ms. Rodgers will oversee the Company's Investor Relations team, serving as the primary point of contact for investors. Ms. Burke will focus on the Company's capital raising activities, working closely with Bell Partners' global investor base. Both officers will report to Joseph Cannon, EVP of Portfolio Management.
"Both Barbat and Meghan have valuable experience working with the investor community, which will deepen support to our investors and enhance our capital raising efforts." said Lili Dunn, Chief Executive Officer and President of Bell Partners. "I'm thrilled to have Barbat and Meghan join our team and am proud that women now constitute over half of the Bell Partners' Officer group, which includes the Vice President level and above."
Ms. Rodgers brings to Bell Partners over 16 years of in-depth corporate finance, capital markets, and investor relations experience, including 12 years focused on the real estate industry. She joins the Company from JBG SMITH, where she led their investor relations efforts. She began her career in investment banking, working for Citigroup and Bank of America in New York, going on to hold senior roles at Kilroy Realty Corporation and Healthpeak Properties. She holds a bachelor's degree in mathematics from the University of Waterloo and a bachelor's degree in business administration from Wilfrid Laurier University.
Ms. Burke brings over 19 years of real estate, investor relations, and capital markets industry experience to Bell Partners. She joins Bell Partners from Macquarie Asset Management, where she served as Managing Director, Head of Real Estate Americas, Client Solutions Group, and was responsible for institutional capital-raising efforts. Previously, Ms. Burke held roles including Director of Capital Markets at CenterSquare Investment Management and Vice President of Real Assets Product Strategy at BlackRock. She holds a master's degree in business administration with a concentration in finance from Villanova University and a bachelor's degree in international business and marketing from George Washington University. Ms. Burke is a Board Member of the Women in Real Estate ("WIRE") association and a founding member of the Philadelphia chapter, and additionally sits on the Philadelphia CAIA Board.
"Barbat and Meghan bring a wealth of knowledge in real estate, capital markets and client engagement to the team, especially at a time of strong investor demand for multifamily investment strategies," said Joseph Cannon, EVP of Portfolio Management at Bell Partners. "I look forward to collaborating with each of them to elevate our offerings and investment strategies and deliver exceptional service to our investors."
Focused on building long-term relationships, delivering great results, and providing transparent communication to investors, Bell Partners has closed nine funds and numerous other separate accounts with total equity commitments of over $6.0 billion that have been launched and substantially invested on behalf of and high net worth investors. As of June 2023, the Company oversees an investment management portfolio totaling approximately $7.2 billion in gross asset value. Ms. Dunn was recently recognized as 2023 Executive of the Year by Multifamily Executive.
About Bell Partners
Established in 1976, Bell Partners Inc. is a privately held apartment investment and management company focused on quality multifamily rental communities throughout the United States. The Company manages more than 85,000 apartment homes in markets across the U.S., including communities in the San Francisco Bay Area, Southern California, Washington, Texas, Colorado, the Southeast, Washington D.C., and Boston. The company broadened its footprint into the western U.S. in recent years and has added over 10,400 apartment homes to its management portfolio over the last 12 months. With over 2,000 associates and nine offices, Bell Partners offers an extensive full-service vertically integrated national platform of expertise in acquisitions and dispositions, construction, financing, property operations, accounting, risk management, and related support functions. Led by a senior management team with an average of 20+ years of experience navigating marketing cycles, Bell Partners has invested throughout all phases of the real estate cycle and has completed over $18 billion of apartment transactions since 2002. With a focus on the customer, Bell pairs its corporate infrastructure with a deep local presence to drive performance. For more information, visit bellpartnersinc.com.
Contact:
Josette Thompson / John Perilli
Prosek Partners for Bell Partners Inc.
(212) 279-3115
jthompson@prosek.com / jperilli@prosek.com