Back To News
July 2, 2021
Bell Partners Ranks #6 in J Turner Research's ORA Power Rankings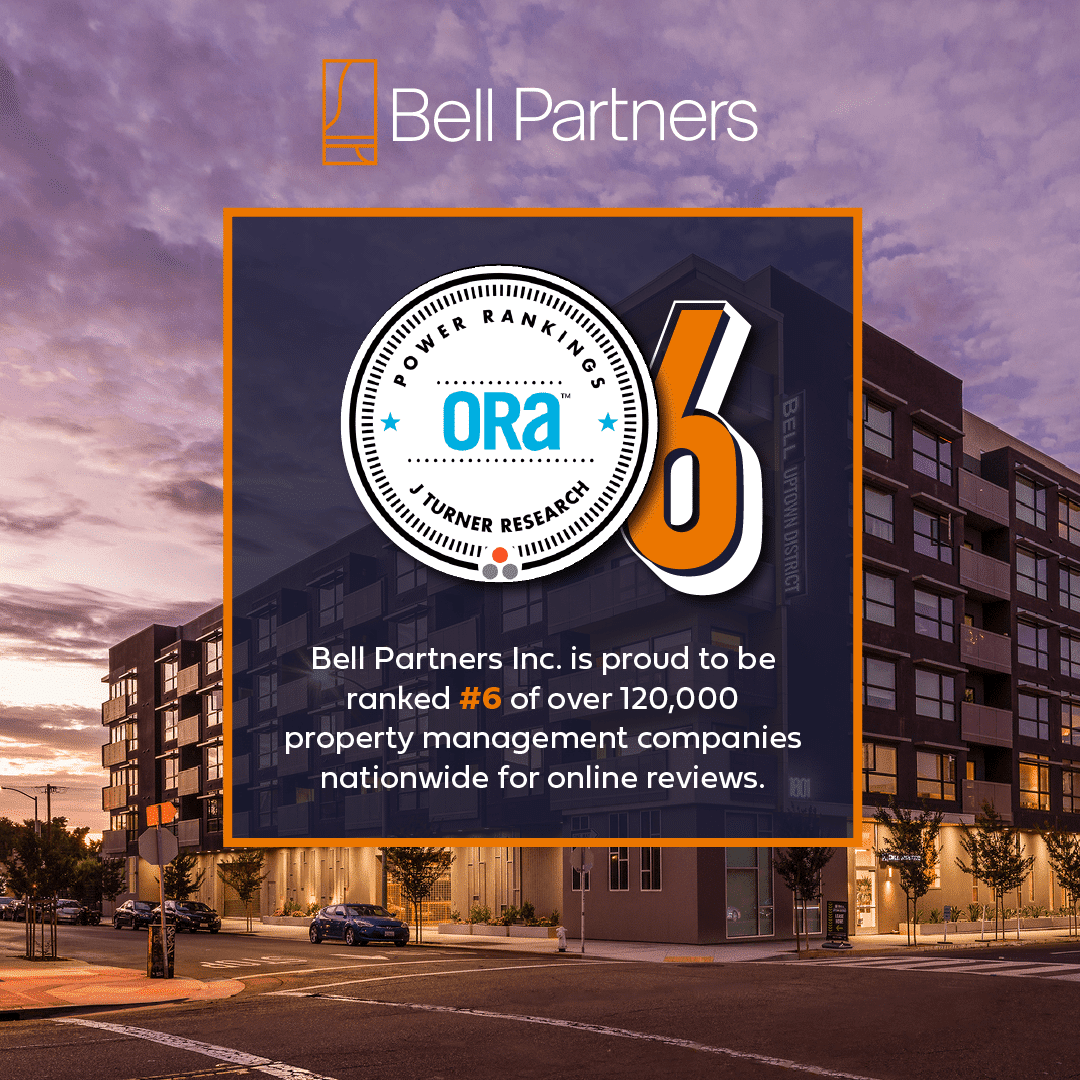 Bell Partners is proud to be ranked #6 out of over 120,000 property management companies according to J Turner Research's 2021 ORA Power Rankings. This rating comes as a result of the aggregation of property ratings from a wide range of review sites. Bell's competitive 2021 ORA score of 80.40 underscores our company's continued dedication to creating communities that our residents are proud to call home.
About Bell Partners Inc.
Established in 1976, Bell Partners Inc. ("Bell Partners" or the "Company") is a privately held, vertically integrated apartment investment and management company focused on high-quality multifamily communities throughout the United States. With approximately 63,000 units under management, Bell Partners is one of the largest apartment operators and renovators in the United States. The Company has over 1,500 associates and ten offices (including its headquarters in Greensboro, N.C.) and offers an extensive and full-service platform containing expertise in acquisitions and dispositions, construction, financing, property operations, accounting, risk management and all other related support functions. Bell Partners is led by a senior management team with an average of over 20 years of experience that has invested throughout all phases of the real estate cycle and has helped the Company complete over $16 billion of apartment transactions since 2002, including over $1.2 billion in 2020 transactions. The Company has completed approximately $750 million in transactions in 2021. For more information, visit our website at www.bellpartnersinc.com.
Contact:
Laurel Howell
336-232-5526
lhowell@bellpartnersinc.com