Back To News
December 7, 2020
Advancing Women in Real Estate: How Bell Partners President Lili Dunn is changing the female role within the industry.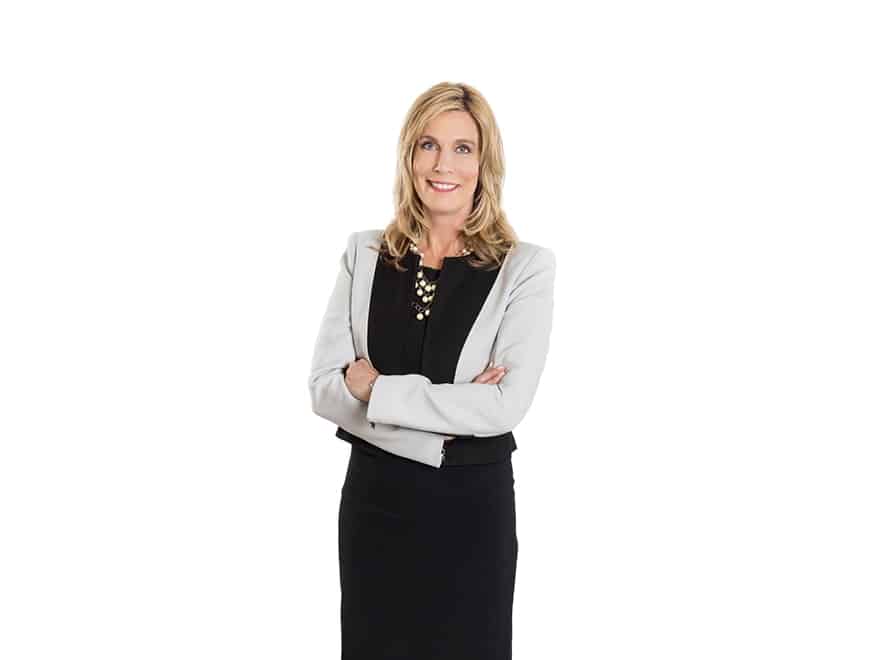 Article originally posted by Multi-Housing News.
Lili Dunn, president of Bell Partners, grew up in the real estate industry. Her father was a developer and residential broker in upstate New York and, as a young child, she remembers taking detours to check out communities with her dad. Being exposed to real estate at an early age, Dunn started helping out at her father's office at the age of 13. Using the expertise she gained over the past few decades working at Richard Ellis and Trammell Crow, Dunn has brought that to her current role at Bell Partners, where she works on broadening the firm's talent pool by advancing the role of women in real estate.
Under her current leadership, of the firm's roughly 1,500 people, about half are women and about half are people of color. In addition, out of 38 officers, vice presidents and above, just over half are also women. Multi-Housing News spoke with Dunn about her biggest challenges as a female in the industry, her advice for those looking to enter the sector and future goals for Bell Partners.
What does a typical day look like for you at Bell Partners?
Dunn: First and foremost, my focus has been on supporting our residents and associates during this unprecedented, challenging and concerning time, while also maintaining our business operations. I spend much of my time building our talent base and developing our team, as well as creating intentional acts to foster our culture of caring and results. I also ensure that our teams understand and are aligned around our vision and priorities, as well as try to provide the platform and resources needed to continue to deliver superior results.
In addition, I spend a lot of time, albeit virtually these days, with our partners and clients to maintain our strong relationships, provide transparency into performance and hear their insights. Lastly, I am focused on preparing our company for the future so that we can maintain our competitive edge and continue our successful track record.
What are some of the biggest challenges you've faced throughout your career?
Dunn: One of the biggest challenges I've faced was when I got laid off in 1990 from my first job after college. I had a large amount of student debt and no support net. It was a valuable life lesson and I am glad it happened when I was young, but I will never forget being scared and wondering how I would eat and pay rent. Throughout my career, there were times that the business required me to make hard decisions and reduce staffing. It was personally and professionally very difficult, but I did what I could to help them through a challenging time.
Another challenge is managing change. Part of leadership is looking ahead and making changes in order for the company to continue to excel as opportunities emerge and the business environment changes. Change management is typically difficult and usually unpopular for most people. Being a leader can be quite lonely. You can become an easy target. When making a tough decision, I try to first learn as much as I can and ultimately make a thoughtful choice. That said, it may not always be the right choice and sometimes a mid-course correction is needed. This is all part of the journey for excellence and continuous improvement.
Why do you think it's important for more women to get involved in real estate?
Dunn: Different perspectives tend to result in better decisions. When I began in real estate, there were very few women at the higher levels, particularly in the investment and finance areas. The dilemma is, how do you fit in but still stand out? Men and women are different—we communicate and process differently. It's okay to be different, but it's important to understand your audience and communicate in a way that resonates with them.
What steps are you taking at Bell Partners to incorporate more diversity and inclusion within the company to bridge these gaps?
Dunn: We will continue to strive to demonstrate our values in our everyday actions through our serious responsibility to care for one another and our residents. We have encouraged all our associates to help fight against racism through greater educational awareness, charitable giving and broader community support, among other actions. We have also hired a consultant to help us with administering and evaluating an anonymous survey that was sent to the entire company, as well as conducting several focus groups to help us understand our current state and what we can do to continue to improve.
What advice would you give to women who are interested in real estate?
Dunn: It's important to surround yourself with a good support system and have a mentor who can advise you. If you're working full-time, lean on a babysitter, neighbor and/or family member to help with childcare and household responsibilities if possible.
Also, choose work and children's activities carefully. Prioritize which child events you can attend and protect that time in your schedule. There is always more work, but certain missed events can't be made up for and will not be easily forgotten by your child. You should also choose to focus on your highest priorities at work, if possible, and be careful of taking on too much, particularly if other teammates can help.
Lastly, give yourself a break. Don't sweat the small stuff. You can't do everything, and it won't all be perfect. Remember to take more time to enjoy the journey.
What are some of the goals you have for the company in the future?
Dunn: Our team is critical to our success. I am focused on fostering our special culture and attracting, retaining and growing our team. It gives me enormous joy to develop leaders and celebrate their accomplishments. Serving our residents is also an important priority, as they are depending on us. We are focused on creating a sustainable and scalable platform and delivering consistently strong results for our investors and clients. We strive to outperform in every way—it's part of our core values.
What do you think sets Bell Partners apart from other companies trying to create a space for women in real estate?
Dunn: We strongly believe that by having diverse teams, we can make better decisions by drawing from a wider variety of perspectives. We strive to foster a work environment that allows everyone to feel like they belong and contribute to their fullest potential. We develop and reward the skills and behaviors that reflect understanding and respect for our similarities and differences.
What are some specific initiatives you have in place to focus on this issue?
Dunn: Setting the tone at the top, so the executive team must consistently communicate the importance and long-term commitment to diversity and inclusion. It's important to gather feedback through associate surveys, provide confidential hotlines and conduct exit interviews. We are also in the process of finding other ways to create active and continuous listening forums.
It's also important to make sure Bell's philosophy around diversity and inclusion is widely known by hosting external speakers and conducting workshops. All processes related to our interviewing skills, career conversations and the performance management process are being improved so that we are careful of any unconscious bias.
We are enhancing and expanding recruiting and development by utilizing resources including Historically Black Colleges and Universities, and Hispanic Association of College and Universities, military career fairs and other industry associations such as Pension Real Estate Association, Urban Land Institute and more. In addition, we are expanding our internship program in order to identify talent that we can later secure and grow internally. We are focused on developing internal candidates to provide visibility, learning and growth opportunities.
Read the December 2020 issue of MHN.