Back To News
January 29, 2019
Bell Partners Acquires Multifamily Community in Metro Atlanta Area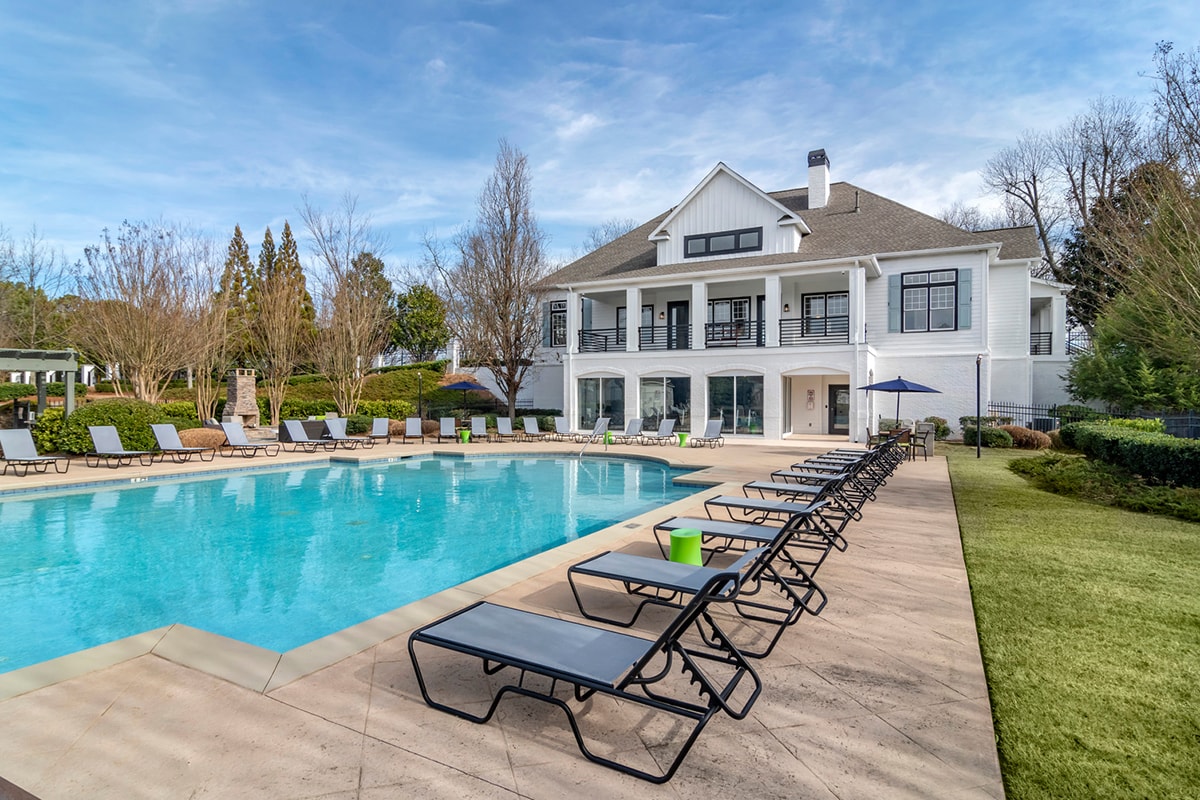 Greensboro N.C. (January 29, 2019) — Bell Partners Inc., one of the nation's leading apartment investment and management companies, announced today that, on behalf of its Fund VI investors, it has acquired Mountain Park Estates, a 450-unit community located in Kennesaw, Georgia. The community has been renamed Bell Kennesaw Mountain and will be managed by Bell Partners.
Bell Kennesaw Mountain is located in the dynamic Kennesaw/Town Center submarket which in recent years has benefited from a surging population growth and increasing enrollment at Kennesaw State University.  The area is the center of Northwest Atlanta's thriving office market, and it has emerged as a suburban job hub that includes some of Atlanta's most prominent employers.  The community is also convenient to Interstate 75 and Interstate 575, and minutes from Historic Kennesaw Mountain and hiking trails.  Nearby are a variety of retail and dining options at the Town Center Mall and the Avenues of West Cobb.  The property was over 95 percent occupied at the time of purchase.
Kary Nordholz, Executive Vice President, Investments, said:  "The addition of this suburban Atlanta community to our portfolio represents the continuation of our strategy to invest in high-quality assets that provide attractive current income and value growth prospects.  We see the potential to continue a successful modernization of the apartment interiors and implement a comprehensive amenity upgrade, which should enhance the residents' living experience as well as add future income for our investors."
Situated on 42 acres of beautifully landscaped grounds, Bell Kennesaw Mountain offers spacious one, two, and three-bedroom apartment homes and townhomes averaging 1,181 square feet. Apartment home features include 9 ft. ceilings and fireplaces in certain units, as well as garden tubs, oversized walk-in closets, patios and balconies, separate storage, and washer/dryer connections.  Each townhome has an attached garage.  Community amenities, which have been recently renovated, include a fitness studio, a pool area with sundeck, three lighted tennis courts, a children's playground, a cyber cafe with WiFi and an expansive Farmhouse-style clubhouse.
Bell Kennesaw Mountain will grow Bell's Georgia portfolio to nine communities. This is the first multifamily acquisition for Bell in 2019.  In 2018, Bell completed approximately $2 billion in total apartment transactions.
About Bell Partners Inc.
Established in 1976, Bell Partners Inc. ("Bell Partners" or the "Company") is a privately held, vertically integrated apartment investment and management company focused on high-quality multifamily communities throughout the United States. With approximately 50,000 homes under management, Bell Partners is one of the largest apartment operators and renovators in the United States. The Company has approximately 1,250 associates and 9 offices (including its headquarters in Greensboro, N.C.) and offers an extensive and full service platform containing expertise in acquisitions and dispositions, financing, property operations, renovations, accounting, and all other related support functions. Bell Partners is led by a senior management team with an average of over 20 years of experience that has invested throughout all phases of the real estate cycle and has helped the Company complete over $15 billion of apartment transactions since 2002, including approximately $2 billion in 2018 transactions. For more information, visit our website at www.bellpartnersinc.com.
CONTACTS:
Laurel Howell
Bell Partners Inc.
Phone: 336.232.5526
Email: lhowell@bellpartnersinc.com

Laurenn Wolpoff
King Street Advisors
Phone: 917.518.9011
Email: lwolpoff@king-consult.com