Back To News
January 23, 2018
Bell Partners Launches Internal Business Intelligence Unit – Welcome Jay Denton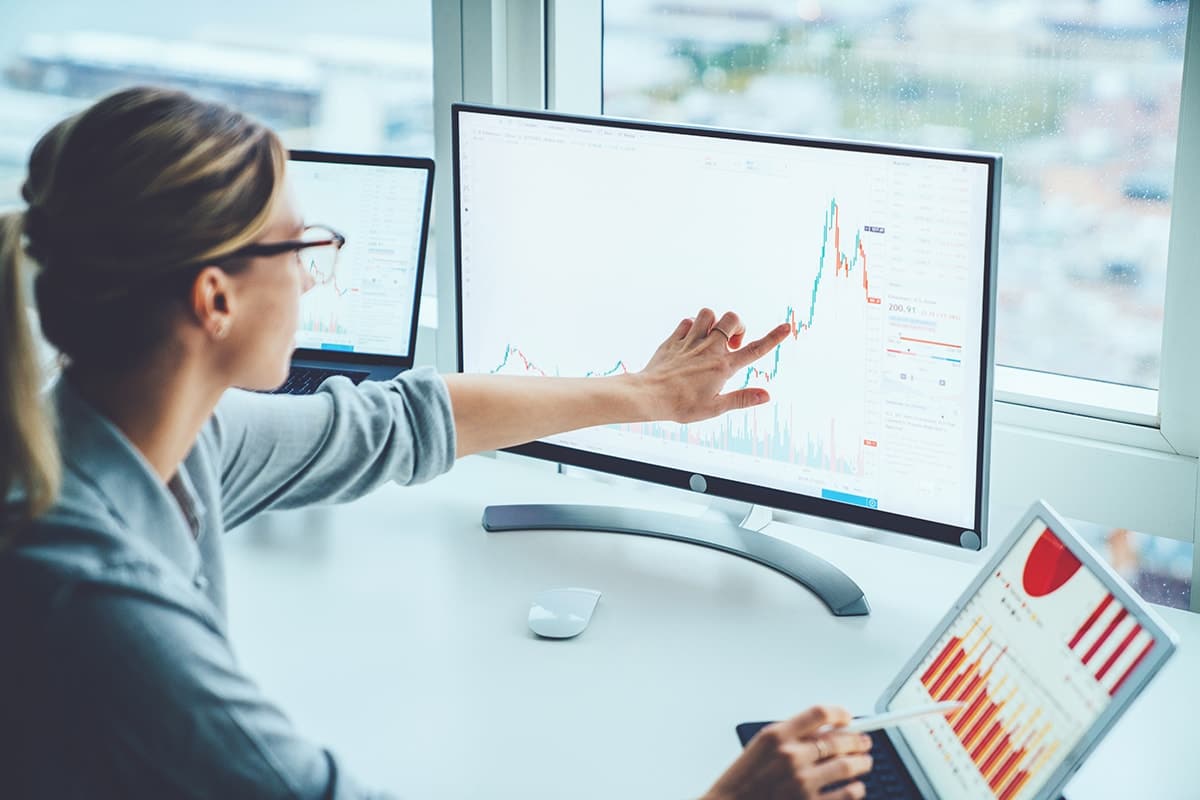 GREENSBORO, N.C. (January 23, 2018) — Bell Partners Inc., one of the nation's leading apartment investment and management companies, today announced  the establishment of a new business unit that will consolidate and improve its reporting, data analysis, market research, and revenue management functions.  The new Business Intelligence group (BI) will be led by industry veteran, Jay Denton.  Mr. Denton has been named Senior Vice President (SVP), Business Intelligence and will report to the Chief Financial Officer, John Tomlinson.  The Company also announced the promotion of Ray Thornton to SVP, Information Technology.
Mr. Tomlinson said:  "We are very pleased to welcome Jay Denton to the Bell family as the leader of our new Business Intelligence group.   We are confident that, with this effort, Bell will better access, evaluate and communicate internal and external data analytics and research information that will enhance our ability to plan and adjust business tactics and support our strategic planning efforts. This will also be a great resource for our investors and clients and help us deliver superior performance."
Mr. Denton is well-known and respected in the industry for his research capabilities.  He brings to Bell an extensive knowledge of real estate fundamentals and data analytics.  Prior to joining Bell, Mr. Denton was Senior Vice President at Axiometrics where, over the last 15 years, he worked in a variety of related business intelligence roles.   He holds a dual degree of Bachelor of Business Administration in Management Information Systems and in General Business from Rawls College of Business at Texas Tech University.
In another significant personnel move, the Company has promoted Ray Thornton to Senior Vice President, Information Technology.
Mr. Thornton joined Bell Partners in 2016 to oversee the Company's overall technology efforts.  Over the last two years, he has managed Bell's successful transition to the Yardi Platform, while effectively advancing the Company's CyberSecurity efforts.  He has also assembled a strong, dedicated IT staff focused on leveraging leading-edge technology to improve the Company's overall efficiency and on providing a high service level to all associates, residents and investors. The new BI and IT will work together closely to manage effectively improved data and information flow throughout the Company.  Mr. Thornton will continue to report directly to John Tomlinson.
Mr. Thornton earned his MBA from Samford University in Birmingham, Alabama and his BS in Management Information Systems from the University of Alabama.
About Bell Partners Inc.
Established in 1976, Bell Partners Inc. ("Bell Partners" or the "Company") is a privately held, vertically integrated apartment investment and management company focused on high-quality multifamily communities throughout the United States. With approximately 50,000 units under management, Bell Partners is the 15th largest apartment operator in the United States (according to The National Multi-Housing Council, 2017) and one of the largest renovators in the country. The Company has nearly 1,500 associates and 8 offices (including its headquarters in Greensboro, N.C.) and offers an extensive and full service platform containing expertise in acquisitions and dispositions, financing, property operations, accounting, risk management and all other related support functions. Bell Partners is led by a senior management team with an average of over 20 years of experience that has invested throughout all phases of the real estate cycle and has helped the Company complete over $13 billion of apartment transactions since 2002, including nearly $1.2 billion in 2017 transactions. For more information, visit our website at www.bellpartnersinc.com.
CONTACTS:
Kevin Thompson
Phone: 336.232.1993
Email:bkthompson@bellpartnersinc.com
Laurenn Wolpoff
Phone: 917.518.9011
Email: lwolpoff@king-consult.com