Back To News
May 1, 2018
Bell Partners Announces Second Acquisition in Los Angeles Metro Area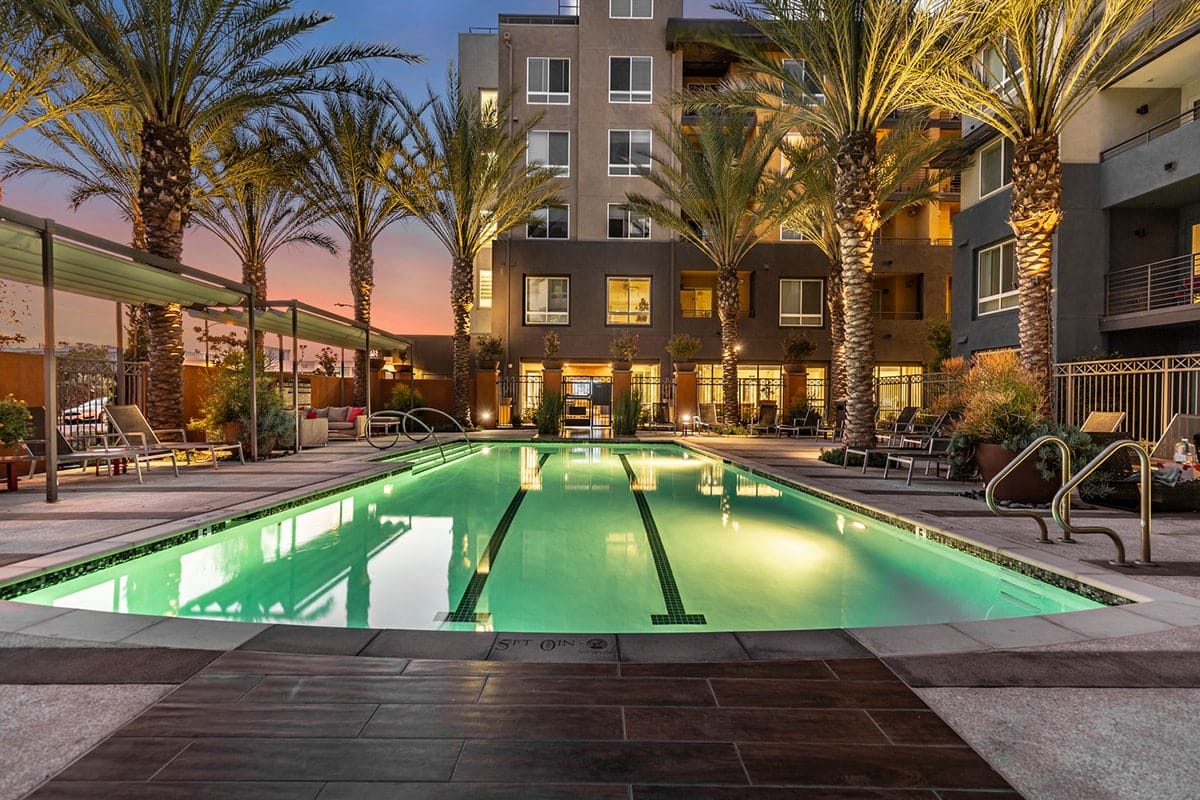 GREENSBORO, N.C. (April 30, 2018)— Bell Partners Inc., one of the nation's leading apartment investment and management companies, announced today that, on behalf of its investors, it has acquired The Ellington, a 212-unit community in Pasadena, CA.  The purchase price was not disclosed. The community has been renamed Bell Pasadena and will be managed by Bell Partners.
Nickolay Bochilo, Executive Vice President, Investments, said: "We are pleased to announce our second acquisition in California.  Bell Pasadena represents the continuation of our strategy to invest in high-quality assets that provide attractive income and value growth prospects.  The community is located in a high-barrier to entry submarket of Los Angeles with a desirable walkability factor that appeals to residents working in surrounding, high-wage industries."
Completed in 2016, Bell Pasadena is an award-winning, transit-oriented development located between Old Town Pasadena and Sierra Madre.  The property is a 4-story wood frame structure situated over 2 levels of parking with a total of 339 spaces.  The apartments average 838 square feet and include studios, one and two bedroom apartments with high-quality modern finishes. Community amenities include open spaces that incorporate two large central outdoor courtyards with a resort style pool, BBQ and dining/group seating areas. The property also has a fitness  center,  yoga  studio,  spacious  cyber  cafe,  game  lounge,  and  on-site  pet  spa. The property also offers one  of  the  largest  indoor/outdoor  lounge  areas  in  the  market  featuring  two  dramatic  fireplaces,  media  center,  entertainment  kitchen  and  a private  dining  room.
The purchase of Bell Pasadena is the second multifamily acquisition for Bell in 2018.  In 2017, Bell completed nearly $1.2 billion in total apartment transactions.
About Bell Partners Inc.
Established in 1976, Bell Partners Inc. ("Bell Partners" or the "Company") is a privately held, vertically integrated apartment investment and management company focused on high-quality multifamily communities throughout the United States. With approximately 50,000 units under management, Bell Partners is one of the largest apartment operators and renovators in the United States. The Company has nearly 1,500 associates and 8 offices (including its headquarters in Greensboro, N.C.) and offers an extensive and full service platform containing expertise in acquisitions and dispositions, financing, property operations, accounting, risk management and all other related support functions. Bell Partners is led by a senior management team with an average of over 20 years of experience that has invested throughout all phases of the real estate cycle and has helped the Company complete over $13 billion of apartment transactions since 2002, including nearly $1.2 billion in 2017 transaction.  For more information, visit our website at www.bellpartnersinc.com.
CONTACTS:
Kevin Thompson
Phone: 336.232.1993
Email: bkthompson@bellpartnersinc.com
Laurenn Wolpoff
Phone: 917.518.9011
Email: lwolpoff@king-consult.com