Back To News
September 27, 2018
Bell Partners Acquires Multifamily Community in Greater Fort Lauderdale Area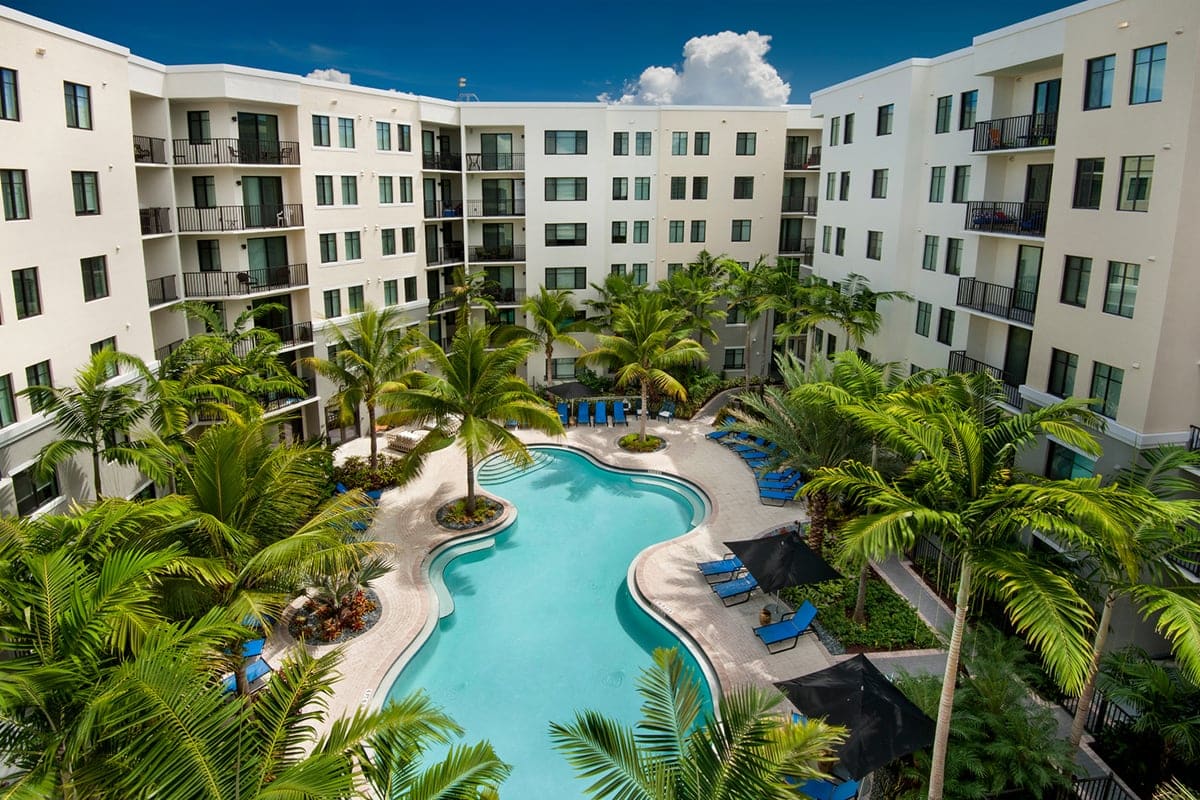 GREENSBORO, N.C. (September 26, 2018) — Bell Partners Inc., one of the nation's leading apartment investment and management companies, announced today that, on behalf of its Fund VI investors, it has acquired Sheridan Village Apartments, a 300 unit mid-rise community located in Pembroke Pines, Florida. The community is located in the desirable Pembroke Pines submarket along the I-75 corridor, with strong connectivity to the major employment hubs in the western Ft. Lauderdale MSA. The community has been renamed Bell Pembroke Pines and will be managed by Bell Partners.
Joseph Cannon, Executive Vice President, Investments, said: "We are very pleased to add Bell Pembroke Pines to our Florida portfolio. This Class A asset is in an excellent location, in close proximity to broad employment options as well as destination retail. Bell Pembroke Pines represents the continuation of our strategy to invest in high-quality assets that provide attractive income and value growth prospects."
Bell Pembroke Pines' apartment homes feature marble and granite countertops, Moen plumbing fixtures, and stainless steel kitchen appliances. Residences also boast 9' ceilings, USB charging stations, soaking tub/shower, and wall-to-wall wood-style flooring. Community amenities include a resort-style heated pool with beach entry, poolside putting green, billiards and game room, cyber cafe and conference room, fitness center, spin room, outdoor kitchen and lounge, volleyball court, and lakeside views.
The purchase of Bell Pembroke Pines will grow Bell's Florida to 27 communities.
About Bell Partners Inc.
Established in 1976, Bell Partners Inc. ("Bell Partners" or the "Company") is a privately held, vertically integrated apartment investment and management company focused on high-quality multifamily communities throughout the United States. With approximately 50,000 units under management, Bell Partners is one of the largest apartment operators and renovators in the United States. The Company has approximately 1,250 associates and 8 offices (including its headquarters in Greensboro, N.C.) and offers an extensive and full service platform containing expertise in acquisitions and dispositions, financing, property operations, accounting, risk management and all other related support functions. Bell Partners is led by a senior management team with an average of over 20 years of experience that has invested throughout all phases of the real estate cycle and has helped the Company complete over $13 billion of apartment transactions since 2002, including nearly $1.2 billion in 2017 transaction. For more information, visit our website at www.bellpartnersinc.com.
CONTACTS:
Laurel Howell
Bell Partners Inc.
Phone: 336.232.5526
Email: lhowell@bellpartnersinc.com

Laurenn Wolpoff
King Street Advisors
Phone: 917.518.9011
Email: lwolpoff@king-consult.com