Back To News
June 23, 2017
Bell Partners Completes Sale of Austin, TX Property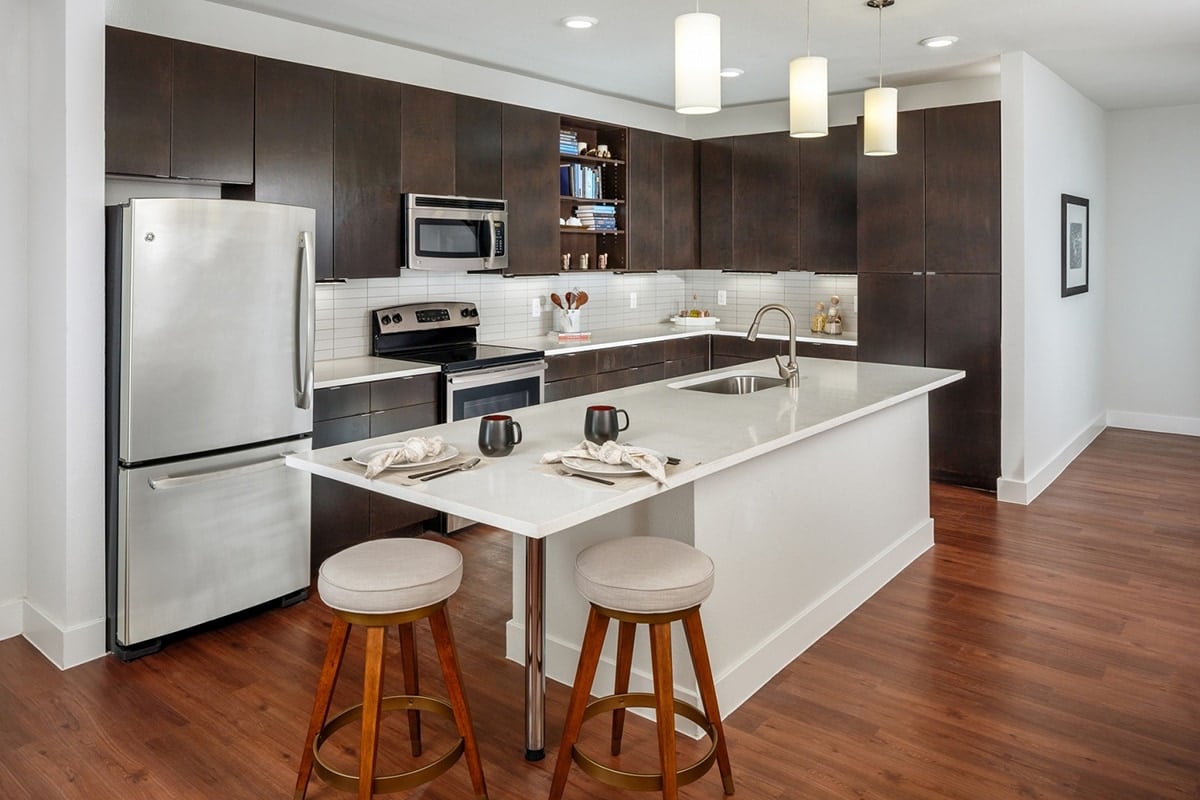 GREENSBORO, N.C. (June 26, 2017) — Bell Partners Inc., one of the nation's leading apartment investment and management companies, announced today that, on behalf of its investors, the Company has completed the sale of Bell Lake Creek in Austin, Texas. The terms of the sale were not disclosed.
Bell Lake Creek, acquired by Bell Fund IV in May 2013, is a 250-unit community in Austin.  Its premier location in the City's northwest section is within walking distance to the Lakeline Mall and many other major shopping outlets.  It is also within the prestigious Round Rock School District. The community's convenient location, just off Route 183, Route 45 and West Parmer Lane, provides easy access to major employers including St. David's Medical Center, Dell Inc., Apple Inc., EA Games, HEB Plus and others.
Nickolay Bochilo, SVP Investments, Bell Partners, said:  "During our ownership period, we implemented a successful repositioning plan focusing on operational improvements and physical renovations.  Our team's collaborative work led to material improvements to the property's cash flow and ultimately asset value appreciation.  The sale of this asset generated attractive risk adjusted returns for our investors."
During 2016, Bell completed nearly $1.3 billion in total apartment transactions. To date this year, Bell has completed approximately $502 million in total apartment transactions.
About Bell Partners Inc.
Established in 1976, Bell Partners Inc. ("Bell Partners" or the "Company") is a privately held, vertically integrated apartment investment and management company focused on high-quality multifamily communities throughout the United States. With approximately 60,000 units under management, Bell Partners is the 15th largest apartment operator in the United States (according to The National Multi-Housing Council, 2017) and one of the largest renovators in the country. The Company has more than 1,500 associates and 7 offices (including its headquarters in Greensboro, N.C.) and offers an extensive and full service platform containing expertise in acquisitions and dispositions, financing, property operations, accounting, risk management and all other related support functions. Bell Partners is led by a senior management team with an average of over 20 years of experience that has invested throughout all phases of the real estate cycle and has helped the Company complete over $12 billion of apartment transactions since 2002, including nearly $1.3 billion in 2016 transactions. For more information, visit our website at www.bellpartnersinc.com.
CONTACTS:
Kevin Thompson
Phone: 336.232.1993
Email: bkthompson@bellpartnersinc.com
Laurenn Wolpoff
Phone: 917.518.9011
Email: lwolpoff@prosek.com