Back To News
October 13, 2017
Bell Partners Acquires Apartment Community in Denver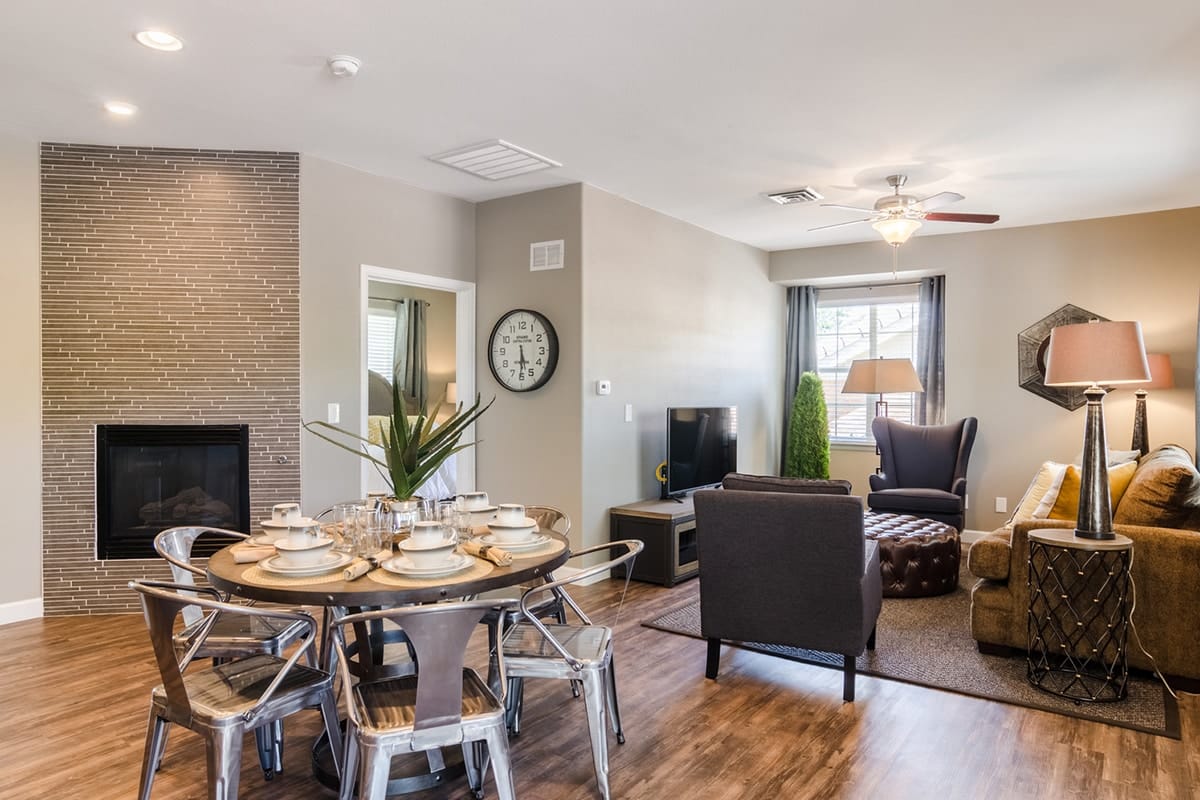 GREENSBORO, N.C. — Bell Partners Inc., one of the nation's leading apartment investment and management companies, announced today that, on behalf of its Fund VI investors, it has acquired Presidio Apartments, a 398-unit community in Denver, Colorado. The community has been renamed Bell Denver Tech Center and will be managed by Bell Partners.
Bell Denver Tech Center is a four-story elevator-serviced wrap building developed in 2008. At the time of purchase, the property was 96% occupied. It is situated in the Denver Tech Center submarket (DTC), in close proximity to downtown Denver. The DTC is the epicenter of business in Denver and houses the largest employment node in the area, comprising more than 36.6 million square feet of office space and 200,000 employees. The community's residents also benefit from convenient access to both highway and public transportation connectivity given its proximity to I-25 and the Belleview Station light rail stop.
The apartment homes, average 899 square feet in size, and are well suited for the surrounding demographics. The studio, one and two bedroom units feature granite countertops, nine foot ceilings with crown molding, walk-in closets, chestnut cabinets, stainless steel refrigerators and microwaves and black dishwashers/ranges, washers/dryers, ceiling fans, and island kitchens and built-in desks in select units.
Common interior amenities include an integrated and well-designed clubhouse with a fitness center, an expansive club room with business center and social lounge/coffee bar. The community also offers exterior amenities include a resort-style pool and sundeck with WiFi, three exterior courtyards, grilling areas, an outdoor fireplace, fenced dog-park, and a bike and ski repair shop.
With the purchase of Bell Denver Tech Center, Bell Partners will have completed $560 million in multifamily acquisitions in 2017. In 2015, Bell completed $1.47 billion in total apartment transactions. In 2016, Bell completed nearly $1.3 billion in total apartment transactions.
About Bell Partners Inc.
Established in 1976, Bell Partners Inc. ("Bell Partners" or the "Company") is a privately held, vertically integrated apartment investment and management company focused on high-quality multifamily communities throughout the United States. With approximately 60,000 units under management, Bell Partners is the 15th largest apartment operator in the United States (according to The National Multi-Housing Council, 2017) and one of the largest renovators in the country. The Company has more than 1,500 associates and 7 offices (including its headquarters in Greensboro, N.C.) and offers an extensive and full service platform containing expertise in acquisitions and dispositions, financing, property operations, accounting, risk management and all other related support functions. Bell Partners is led by a senior management team with an average of over 20 years of experience that has invested throughout all phases of the real estate cycle and has helped the Company complete over $12 billion of apartment transactions since 2002, including nearly $1.3 billion in 2016 transactions. For more information, visit our website at www.bellpartnersinc.com.
CONTACTS:
Kevin Thompson
Phone: 336.232.1993
Email: bkthompson@bellpartnersinc.com
Laurenn Wolpoff
Phone: 917.518.9011
Email: lwolpoff@prosek.com