Back To News
October 16, 2017
Bell Acquires Apartment Community in Annapolis, MD Partners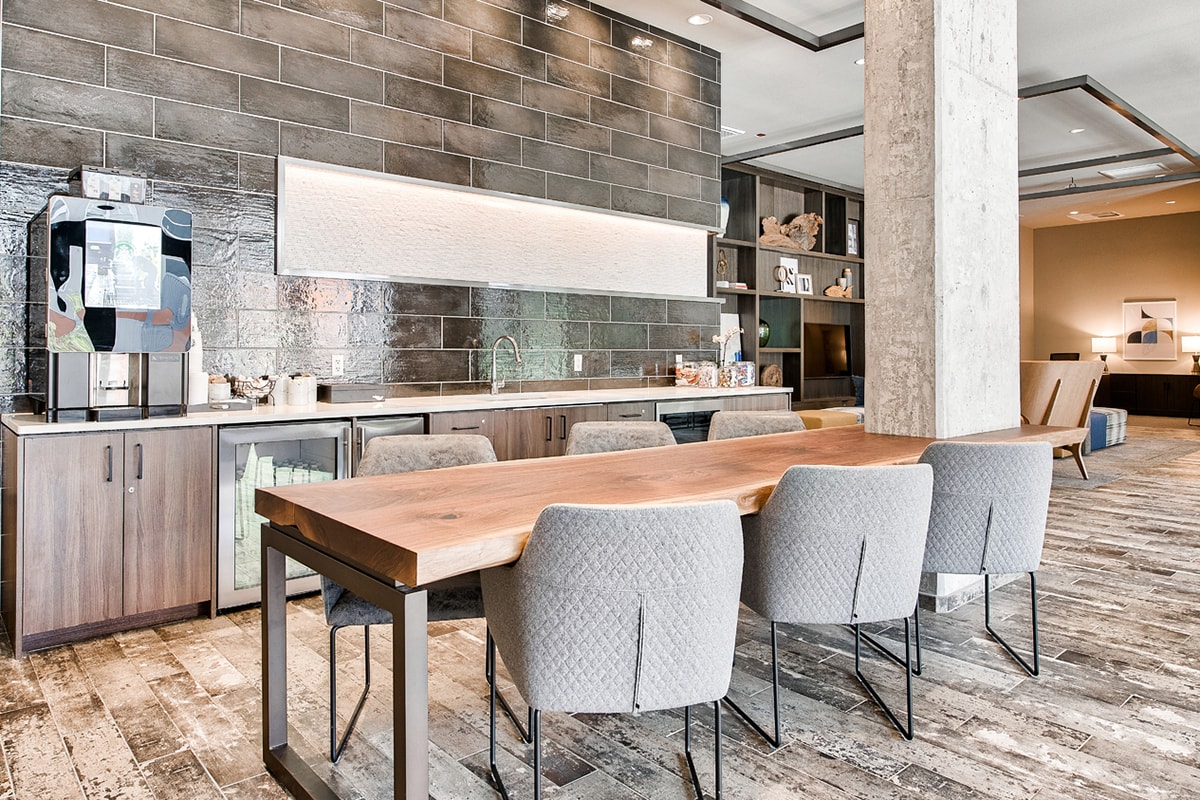 GREENSBORO, N.C.  — Bell Partners Inc., one of the nation's leading apartment investment and management companies, announced today that, on behalf of its Fund VI investors, it has acquired The Point at Annapolis, a 300-unit community located in Annapolis, Maryland.  The community has been renamed Bell Annapolis on West and will be managed by Bell Partners.
Bell Annapolis on West, which is currently 94 percent occupied, is a four-story, mid-rise building comprised of spacious apartment homes, which average 931 square feet in size and are well-suited for the surrounding demographics.  The floor plans consist of studios, one, two and three bedroom apartment homes. Unit interiors offer functional layouts with 9-foot ceilings, 42-inch cabinets, granite countertops, and stainless steel appliances.
The property's 19,000 square feet of on-site retail outlets include a Starbucks, a yoga studio, and other complimentary shops.  It boasts outstanding common amenities, such as an integrated clubhouse with a fitness center, club room, movie theatre, business center and social lounge/coffee bar.  Its exterior amenities include a resort-style pool and sundeck, courtyards, grilling areas, and a fenced dog park.
Bell Annapolis on West's convenient location is just a brief walk from historic Downtown Annapolis and offers residents access to a wide array of job options and lifestyle amenities.  Within one mile of the property, there are a number of high-quality retail options, including Whole Foods, Target & Trader Joe's, as well as a Westfield-owned mall that houses a variety of local and national restaurants.  The community also provides convenient access to employment centers in Annapolis (state government, Naval Academy, Anne Arundel Medical Center, etc.) as well as to Washington D.C. via Route 50, Baltimore via Interstate 97 and the Fort Meade area.
Nickolay Bochilo, Senior Vice President of Investments, said:  "We are pleased to add another high quality asset to our rapidly expanding Washington metro portfolio.  We see the acquisition of Bell Annapolis on West as an opportunity to generate attractive current return with upside driven by upgrades to the property's amenity offerings and unit interior finishes."
With the purchase of Bell Annapolis on West, Bell Partners will have completed $645 million in multifamily acquisitions in 2017. In 2016, Bell completed nearly $1.3 billion in total apartment transactions.
About Bell Partners Inc.
Established in 1976, Bell Partners Inc. ("Bell Partners" or the "Company") is a privately held, vertically integrated apartment investment and management company focused on high-quality multifamily communities throughout the United States. With approximately 60,000 units under management, Bell Partners is the 15th largest apartment operator in the United States (according to The National Multi-Housing Council, 2017) and one of the largest renovators in the country. The Company has nearly 1,500 associates and 7 offices (including its headquarters in Greensboro, N.C.) and offers an extensive and full service platform containing expertise in acquisitions and dispositions, financing, property operations, accounting, risk management and all other related support functions. Bell Partners is led by a senior management team with an average of over 20 years of experience that has invested throughout all phases of the real estate cycle and has helped the Company complete over $12 billion of apartment transactions since 2002, including nearly $1.3 billion in 2016 transactions. For more information, visit our website at www.bellpartnersinc.com.
CONTACTS:
Kevin Thompson
Phone: 336.232.1993
Email: bkthompson@bellpartnersinc.com
Laurenn Wolpoff
Phone: 917.518.9011
Email: lwolpoff@king-consult.com