Back To News
January 11, 2016
Bell Partners Inc Announces Major C-Suite Changes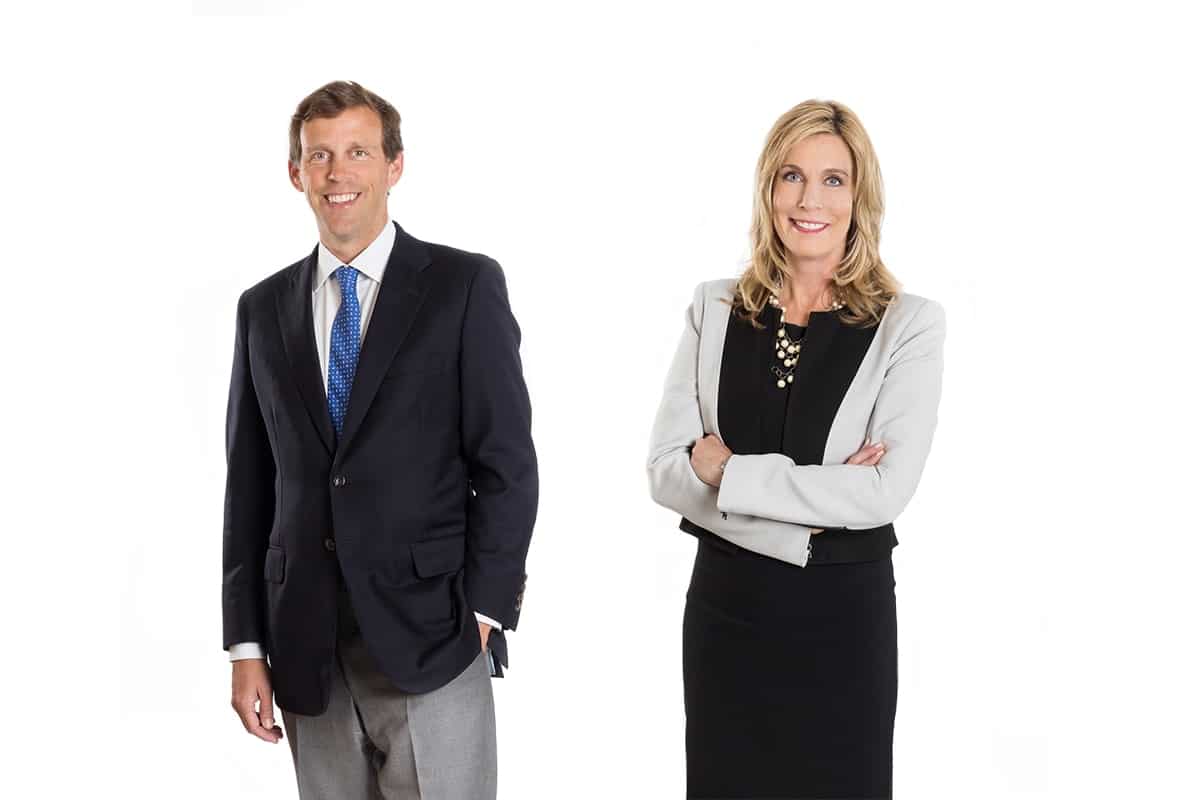 GREENSBORO, N.C. — Bell Partners Inc., one of the nation's leading apartment investment and management companies, announced today that Jon Bell, the current President, has been promoted to the position of Chief Executive Officer. The Company also announced that Lili Dunn, the current Chief Investment Officer, has been named President. Steve Bell, the Company's Founder and currently Chairman and Chief Executive Officer, will continue as Chairman of the Board of Directors. The changes are effective February 1, 2016.
Jon Bell will continue to provide strategic direction and overall oversight for the company with Ms. Dunn now tapped to oversee the tactical execution of the company's strategic plan. Ms. Dunn will continue to oversee the company's Investment Services Group, and will now also have the Management Services Group, and Financial Services Group report to her. Ms. Dunn will report directly to Jon Bell.
Steve Bell, Chairman of the Board, said: "We have been very focused on fortifying our leadership team and building an evergreen company, as represented by these leadership changes. We have a world-class management team and I am particularly pleased that we are making these changes as we start 2016, the 40th year of our founding."
Jon Bell, Chief Executive Officer, said: "I am very pleased that Lili will assume the duties of President of Bell Partners. She has been with the Company for over five years and has been instrumental in sustaining and improving our position as one of the nation's leading apartment investment and management companies. Her drive, industry knowledge and relationships, personal touch, and commitment to achieving our corporate goals make her a natural fit to lead us in the implementation of our strategic plan."
Jon Bell joined Bell Partners in 2001 as Vice President, later becoming Chief Investment Officer, and then President in 2009. He is involved in all aspects of the business, with a particular emphasis on transactions, capital and company strategy. During his 14 years at the company, he has overseen a refinement in company strategy and company transactions exceeding $10 billion in value. Prior to joining Bell Partners, he was employed by Lend Lease Real Estate Investments and Faison & Associates. Mr. Bell has an MBA in real estate and finance from the University of North Carolina at Chapel Hill and a BS in real estate and finance from the University of Georgia.
Ms. Dunn joined Bell Partners in 2010 as the Chief Investment Officer. She is the Chair of the Executive Committee and serves on the Investment Committee. She has been responsible for guiding the company's investment strategy, broadening its institutional capital sources, strengthening the investment infrastructure and directing transaction and financing initiatives. Prior to joining Bell Partners, Ms. Dunn was a 20-year veteran with AvalonBay Communities, a leading public apartment REIT and a member of the S&P 500, and Trammell Crow Residential, its predecessor entity. Ms. Dunn earned her BS from the University of Michigan where she graduated with highest honors.
About Bell Partners Inc.
Established in 1976, Bell Partners Inc. ("Bell Partners" or the "Company") is a privately held, vertically integrated apartment investment and management company focused on high-quality multifamily communities across the East Coast, Southwest, and Western United States. With over 64,000 units under management, Bell Partners is the 11th largest apartment operator and 7th largest apartment renovator in the United States (according to The National Multi-Housing Council). The Company has over 1,600 employees and 9 offices (including its headquarters in Greensboro, NC) and offers an extensive and full service operating platform containing expertise in acquisitions and dispositions, financing, property operations, accounting, risk management and all other related support functions. Bell Partners is led by a senior management team with an average of over 20 years of experience that has invested throughout all phases of the real estate cycle and has helped the Company complete over $10 billion of apartment transactions since 2002, including $670 million of acquisitions and $800 million of dispositions in 2015. For more information, visit our website at www.bellpartnersinc.com.
CONTACTS:
Kevin Thompson
Phone: 336.232.1993
Email: bkthompson@bellpartnersinc.com
Laurenn Wolpoff
Phone: 917.518.9011
Email: lwolpoff@prosek.com