Back To News
August 22, 2016
Bell Partners Acquires Second Apartment Community in the Denver Metro Area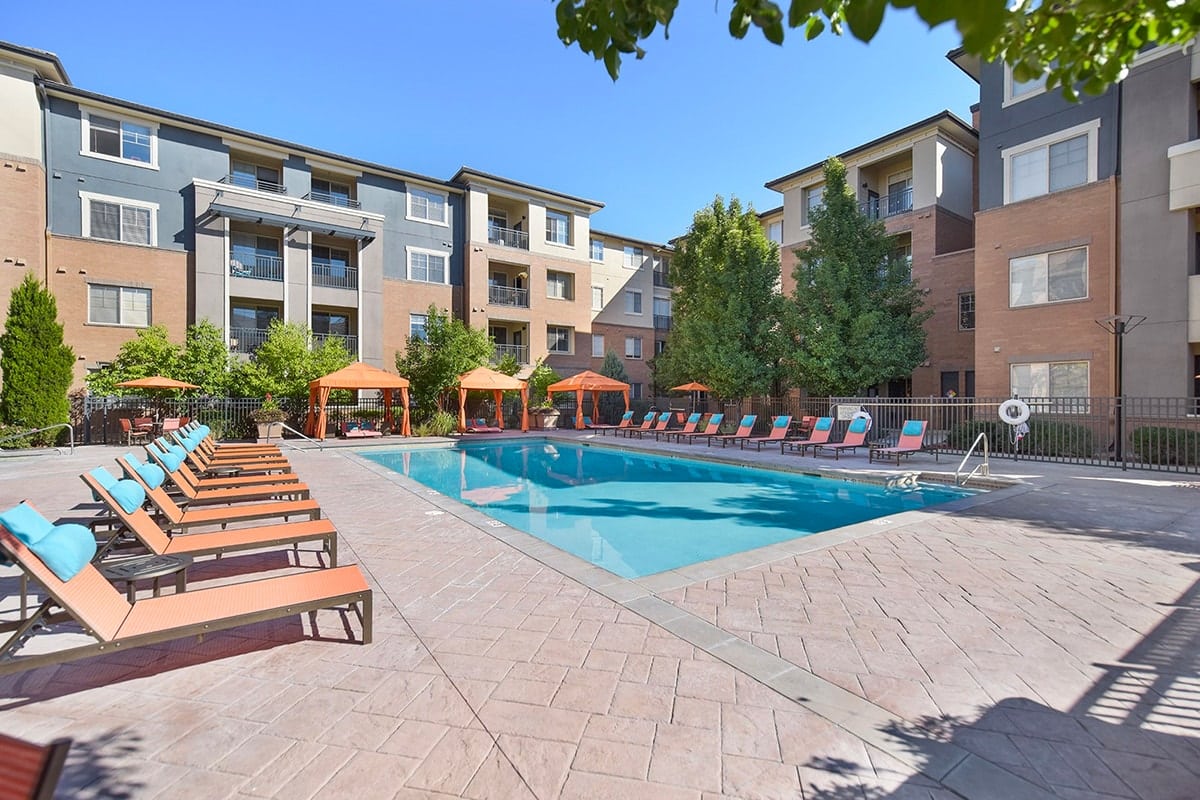 GREENSBORO, N.C. — Bell Partners Inc., one of the nation's leading apartment investment and management companies, announced today that, on behalf of its investors, it has acquired AMLI at Flatirons, a 500-unit community in Broomfield, Colorado, located halfway between Downtown Denver and Boulder. The community will be renamed Bell Summit at Flatirons and will be managed by Bell Partners. It is located across the street from its sister property, Bell Flatirons, which Bell purchased in April 2015.
Completed in 2004, Bell Summit at Flatirons was 95 percent occupied at the time of purchase. The surrounding area, with easy access to a number of international and Fortune 500 companies, is home to a highly-educated, affluent workforce. In addition, the neighborhood offers a wide variety of shopping, recreational, and entertainment venues. It is also convenient to Highway 36, the main transportation corridor between Denver and Boulder.
Bell Summit at Flatirons is a mid-rise community with a wide range of thoughtfully designed one and two bedroom floor plans. The community's apartment homes average 960 square feet and feature private balconies or patios, walk-in closets, large pantries, linen closets, gas fireplaces, as well as vaulted ceilings in select units. Property amenities consist of multiple courtyards, a large clubhouse with a cyber café and a billiards area, a fitness center, and a resort-style pool with grilling areas and cabanas. After closing, Bell will implement a comprehensive product improvement plan focused on apartment interiors and the amenities areas.
Joseph Cannon, Senior Vice President of Investments, said: "We are pleased to add this distinctive community to our Denver area portfolio. We were attracted to this investment opportunity due to the combination of Denver's strong job and population growth, compelling multifamily fundamentals, and the value-add opportunity at the community." The purchase of Bell Summit at Flatirons is the eighth multifamily acquisition for Bell in 2016. In 2015, Bell completed $1.47 billion in total apartment transactions.
About Bell Partners Inc
Established in 1976, Bell Partners Inc. ("Bell Partners" or the "Company") is a privately held, vertically integrated apartment investment and management company focused on high-quality multifamily communities throughout the United States. Bell Partners has over 60,000 units under management and over 20,000 apartments under renovation. The Company has over 1,600 associates and 6 offices (including its headquarters in Greensboro, NC) and offers an extensive and full service operating platform containing expertise in acquisitions and dispositions, financing, property operations, construction, accounting, risk management, market research and all other related support functions. Bell Partners is led by a senior management team with an average of over 20 years of experience that has invested throughout all phases of the real estate cycle and has helped the Company complete over $10 billion of apartment transactions since 2002, including almost $1.5 billion of activity in 2015 alone. For more information, visit our website at www.bellpartnersinc.com.
CONTACTS:
Kevin Thompson
Phone: 336.232.1993
Email: bkthompson@bellpartnersinc.com
Laurenn Wolpoff
Phone: 917.518.9011
Email: lwolpoff@prosek.com