Back To News
September 28, 2016
Bell Partners Acquires Apartment Community in Washington DC – Bell Capitol Hill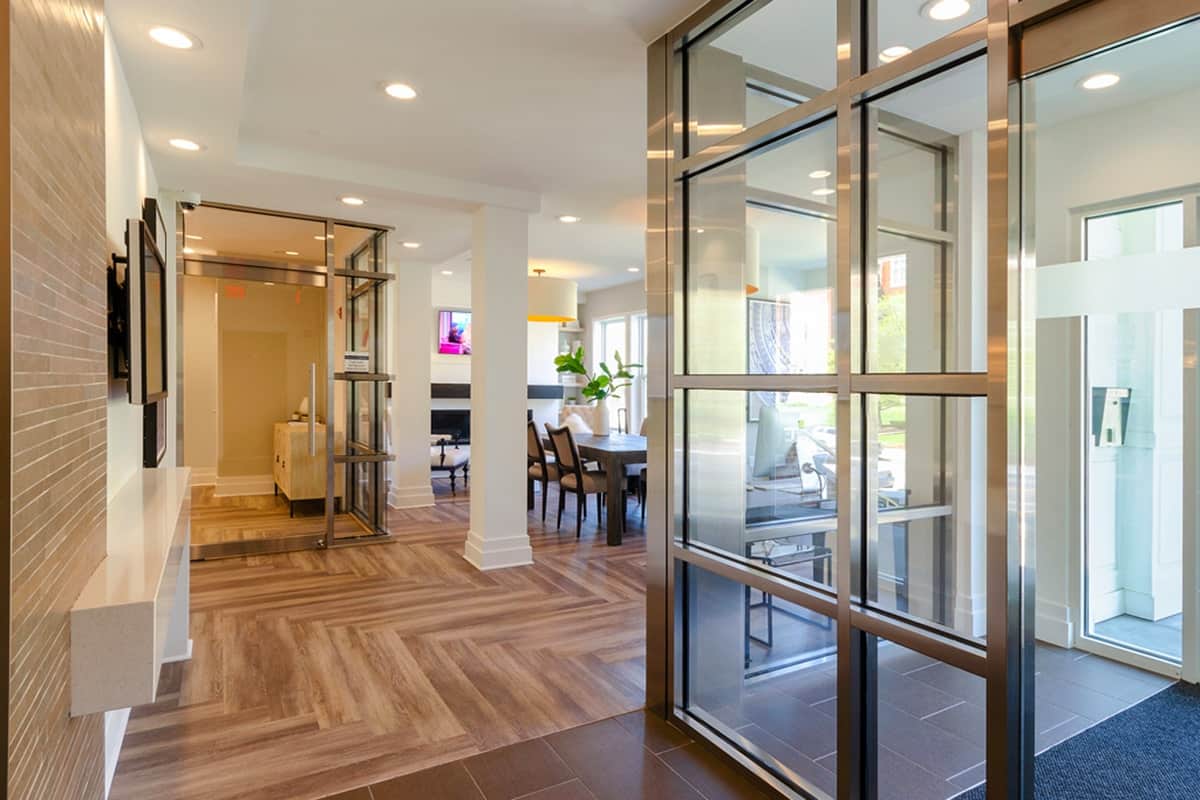 GREENSBORO, N.C. — Bell Partners Inc., one of the nation's leading apartment investment and management companies, announced today that, on behalf of its investors, it has acquired Kennedy Row, a 141-unit community in Washington, DC for $47 million.  The community will be renamed Bell Capitol Hill.  The purchase is the Company's first community in the District. Bell Capitol Hill was developed by a partnership between Tritec and JBG in 2013.  At the time of its purchase by Bell, the community was over 95 percent leased.  The community is located in the Capitol Hill neighborhood, known for its wide avenues and charming townhouses. Just 1.5 miles east of the U.S. Capitol Building and one block from the Stadium-Armory Metro Station, Bell Capitol Hill provides residents with convenient access to major employment centers and lifestyle amenities.
The property consists of one four-story mid-rise building above a parking garage with 113 spaces.  The apartment homes average 757 square feet and feature granite countertops in the kitchens and baths, 42-inch cabinets, kitchen islands, stainless steel appliances (with side-by-side fridges in the larger units), undermount sinks, ceramic tile tubs and walk-in showers, and other high-end features.
Common amenities in this smoke-free community include a lobby lounge with a fireplace, a business center, bike storage, a pet cleaning station, a high-end fitness center, and a rooftop terrace with views of the U.S. Capitol Building.
Nickolay Bochilo, Senior Vice President of Investments, said:  "We are pleased to have acquired Kennedy Row on behalf of Bell Fund VI.  This investment represents a continuation of our investment strategy to acquire high-quality assets with attractive current yield and potential for above-market appreciation over time.  The property is located in Capitol Hill East – a rapidly transitioning neighborhood of the District with barriers to entry for new apartments and potential for significant transformation via future redevelopment of the RFK Stadium and surrounding land."
The purchase of Bell Capitol Hill is the ninth multifamily acquisition for Bell in 2016.  In 2015, Bell completed $1.47 billion in total apartment transactions.
About Bell Partners Inc.
Established in 1976, Bell Partners Inc. ("Bell Partners" or the "Company") is a privately held, vertically integrated apartment investment and management company focused on high-quality multifamily communities throughout the United States. Bell Partners has over 60,000 units under management and over 20,000 apartments under renovation. The Company has over 1,600 associates and 6 offices (including its headquarters in Greensboro, NC) and offers an extensive and full service operating platform containing expertise in acquisitions and dispositions, financing, property operations, construction, accounting, risk management, market research and all other related support functions. Bell Partners is led by a senior management team with an average of over 20 years of experience that has invested throughout all phases of the real estate cycle and has helped the Company complete over $10 billion of apartment transactions since 2002, including almost $1.5 billion of activity in 2015 alone. For more information, visit our website at www.bellpartnersinc.com.
Media Contacts
Laurenn Wolpoff
lwolpoff@prosek.com
212.279.3115 ext 219
Kevin Thompson
bkthompson@bellpartnersinc.com
336.232.1993