Back To News
July 6, 2016
Bell Partners Acquires Apartment Community in Austin, Texas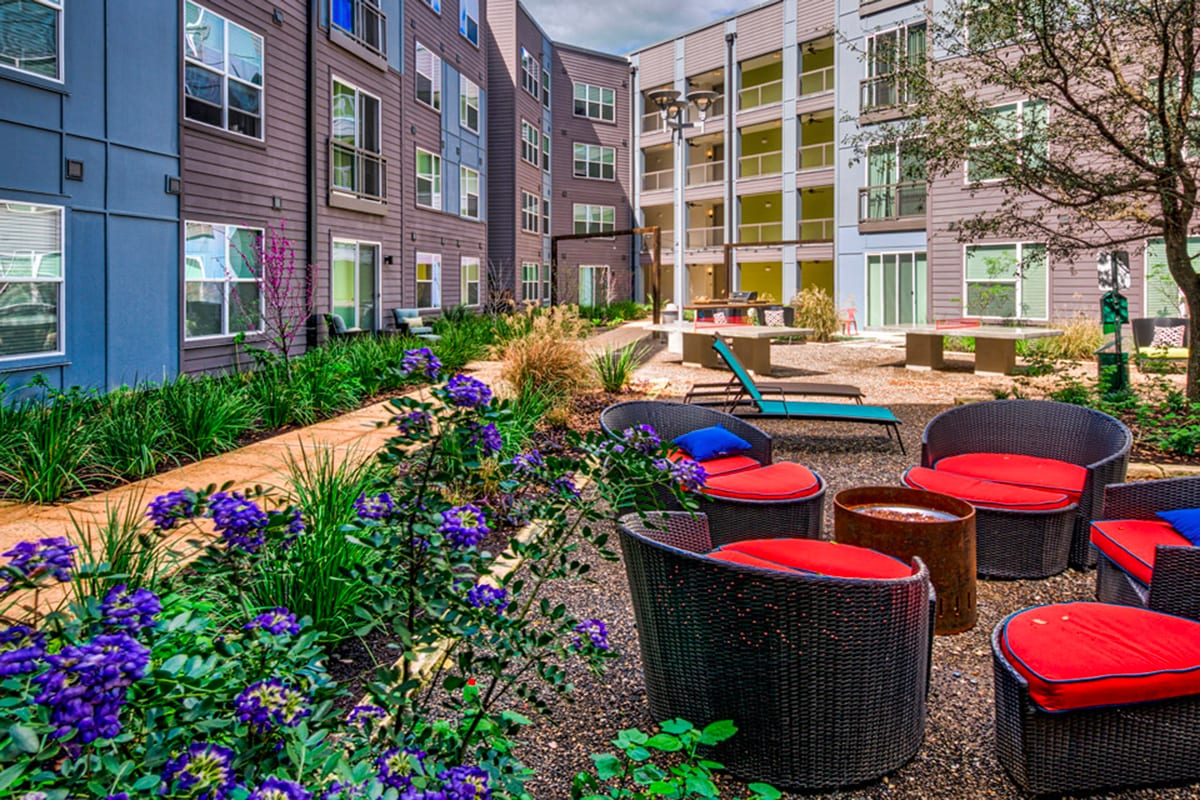 GREENSBORO, N.C. — Bell Partners Inc., one of the nation's leading apartment investment and management companies, announced today that, on behalf of its investors, it has acquired Cielo South Lamar, a Class A, 357-unit community located in Austin, Texas. The community will be renamed Bell South Lamar and will be managed by Bell Partners.
Built in 2015, Bell South Lamar, which is currently 91 percent occupied, is located on South Lamar Blvd. just minutes from downtown Austin. The property offers residents modern elegance as well as open, park-like spaces. Residents can take advantage of local boutique restaurants and retailer outlets within walking distance. This pet-friendly community also offers direct access to the adjacent Del Curto Park. Additionally, the property provides superior access to Downtown, the technology hub of Southwest Austin and all major business centers throughout the city.
The community is comprised of 357 units across seven buildings consisting of a mix of studios, 1 bed/1 bath and 2 beds/2 baths apartments plus 30 townhomes with expansive layouts of 2 beds/2 baths or 2 beds/3 baths. Interior features include 9′ ceiling heights, modern lighting, designer two-tone cabinetry, granite countertops, full-sized washer and dryer connections, walk-in closets, soaking tubs and walk-in showers and wood-style flooring plus the units are all pre-wired for hi-speed internet. Select units also offer private patios or balconies and/or come with full-size washer/dryers.
Property amenities include more than five acres of unencumbered space available for recreation in the form of a large centralized pool area with grilling stations, a pet park, an outdoor yoga area, a lovely resident vegetable garden as well as a state-of-the-art fitness center, a resident lounge and a business center with digital presentation capabilities.
Nickolay Bochilo, Senior Vice President of Investments, said: "We are pleased to add this community to our growing portfolio of high quality assets in Austin. Bell South Lamar is a unique property located in a highly desirable, yet still emerging area of Austin, which should result in stronger rent growth over time."
The purchase of Bell South Lamar is the sixth multifamily acquisition for Bell in 2016. In 2015, Bell completed $1.47 billion in total apartment transactions.
About Bell Partners Inc.
Established in 1976, Bell Partners Inc. ("Bell Partners" or the "Company") is a privately held, vertically integrated apartment investment and management company focused on high-quality multifamily communities throughout the United States. Bell Partners has over 60,000 units under management and over 20,000 apartments under renovation. The Company has over 1,600 associates and 7 offices (including its headquarters in Greensboro, NC) and offers an extensive and full service operating platform containing expertise in acquisitions and dispositions, financing, property operations, construction, accounting, risk management, market research and all other related support functions. Bell Partners is led by a senior management team with an average of over 20 years of experience that has invested throughout all phases of the real estate cycle and has helped the Company complete over $10 billion of apartment transactions since 2002, including almost $1.5 billion of activity in 2015 alone. For more information, visit our website at www.bellpartnersinc.com.
CONTACTS:
Kevin Thompson
Phone: 336.232.1993
Email: bkthompson@bellpartnersinc.com
Laurenn Wolpoff
Phone: 917.518.9011
Email: lwolpoff@prosek.com