Back To News
October 21, 2015
Bell Partners Acquires Florida Apartment Community in Metro Orlando Area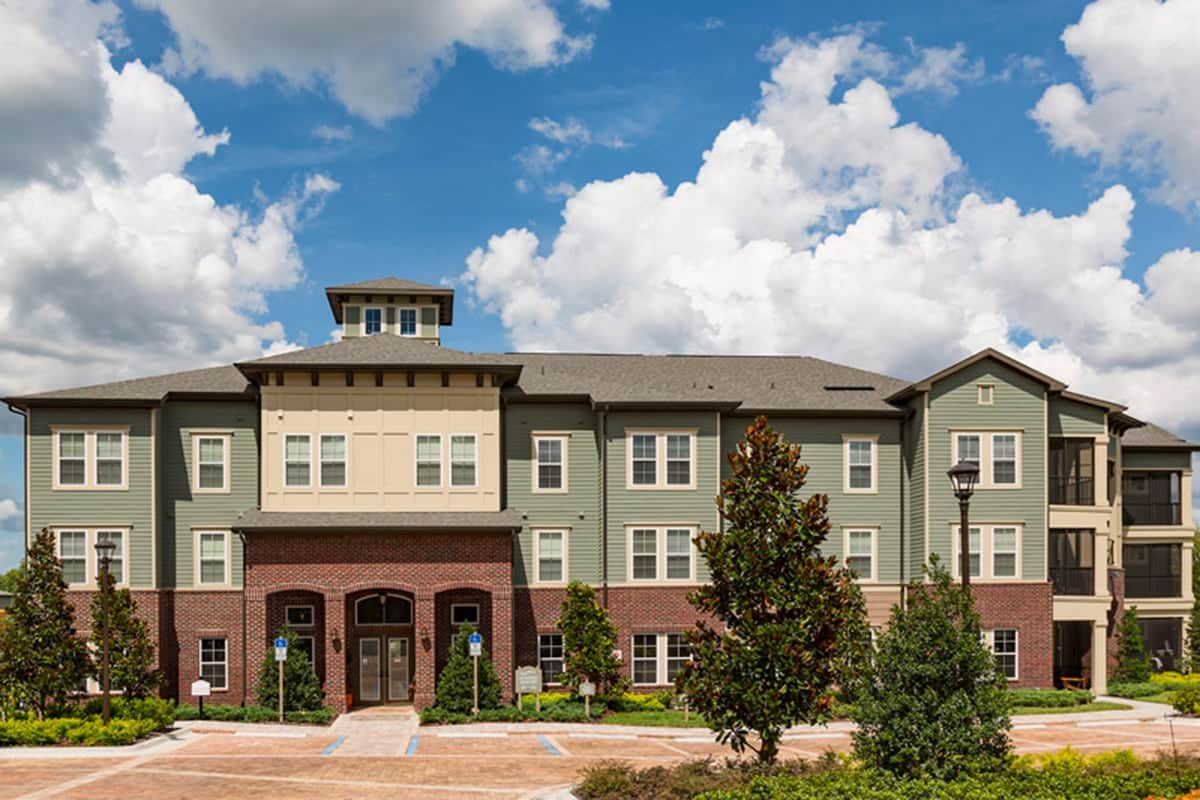 Greensboro, N.C. — Bell Partners Inc., one of the nation's leading apartment investment and management companies, announced today that, on behalf of Bell Fund V, it has acquired Integra Village, a 209-unit garden community located in the greater metro Orlando area. The community has been renamed Bell Lake Forest and will be managed by Bell Partners.
Completed in 2015 by The Integra Land Company, Bell Lake Forest is located between the Lake Forest and Heathrow neighborhoods, in close proximity to the International Parkway office corridor which is home to numerous Fortune 500 companies, and the Seminole Town Center Mall, a regional shopping destination. The community features high quality interior finishes, a significant amenity package, and excellent curb appeal. Apartment homes' interior features include island kitchens, granite countertops, stainless appliances, upgraded cabinetry, hard surface flooring, tile baths, and screened-in porches. In addition to the appealing apartment interiors, the property has a fully programmed amenity footprint, including a resort-style salt water pool with outdoor grilling area, a well-appointed fitness center, and a tasteful clubhouse with a billiards room.
Joseph Cannon, Senior Vice President of Investments, said, "We are pleased to add this property to our portfolio. The acquisition of Bell Lake Forest is on target with our investment strategy of acquiring high quality properties in unique locations that have access to employment centers, retail amenities, and transportation arterials."
The purchase of Bell Lake Forest was the 6th multifamily acquisition for Bell in 2015. With this transaction, Bell has completed over $980 million in total transactions this year. In 2014, Bell completed more than $2.6 billion in total apartment transactions.
About Bell Partners Inc.
Established in 1976, Bell Partners Inc. ("Bell Partners" or the "Company") is a privately held, vertically integrated apartment investment and management company focused on high-quality multifamily communities across the East Coast, Southwest, and Western United States. With over 60,000 units under management, Bell Partners is the 11th largest apartment operator and 7th largest apartment renovator in the United States (according to The National Multi-Housing Council). The Company has over 1,600 employees and 9 offices (including its headquarters in Greensboro, NC) and offers an extensive and full service operating platform containing expertise in acquisitions and dispositions, financing, property operations, accounting, risk management and all other related support functions. Bell Partners is led by a senior management team with an average of over 20 years of experience that has invested throughout all phases of the real estate cycle and has helped the Company complete nearly $7 billion of apartment transactions since 2002.
CONTACTS:
Kevin Thompson
Phone: 336.232.1993
Email: bkthompson@bellpartnersinc.com
Laurenn Wolpoff
Phone: 917.518.9011
Email: lwolpoff@prosek.com