Back To News
October 1, 2014
DRA Advisors and Bell Partners Sell 64 Apartment Communities to Lone Star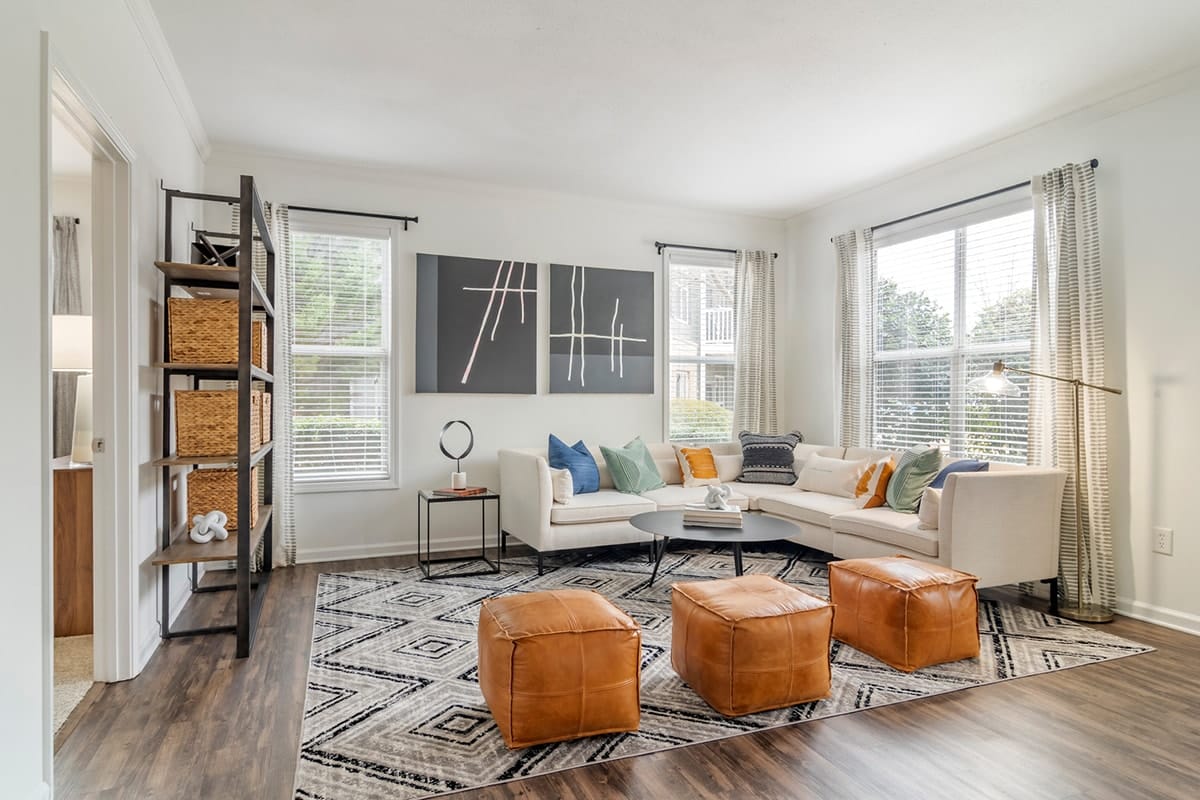 OVER 20,000 APARTMENT UNITS CHANGE HANDS IN ONE OF THE LARGEST MULTIFAMILY TRANSACTIONS OF 2014
New York, NY; Greensboro, NC- DRA Advisors LLC and Bell Partners Inc. announced today that they have sold a portfolio of 20,439 apartment units in 64 communities across the nation to Lone Star Funds. The transaction was valued in excess of $1.8 billion. Bell Partners, the 12thlargest multifamily management company in the US, will continue to manage the 64 communities under Lone Star ownership. The transaction closed on September 30th, 2014.
David Luski, President of DRA Advisors, said "This portfolio has generated strong cash yields and has benefitted from our active asset management approach throughout the hold period. The end result is a great deal for our clients, with returns well ahead of expectations."
Jon Bell, President of Bell Partners, said: "We are very pleased with the outcome of this investment. In addition, we appreciate the trust that Lone Star has placed in our operating capabilities in keeping Bell on as the manager of these communities. In this respect, this transaction is both a win for our investors and our associates."
The 64 properties sold by DRA/Bell to Lone Star were originally part of a joint venture purchase made by DRA/Bell in 2008 of 86 apartment communities with 25,684 apartment homes located across the U.S. The transaction was the largest in the multifamily industry in that year. In the years following the original acquisition, DRA/Bell sold 22 communities to other purchasers, with Lone Star ultimately buying the remaining 64 apartment communities in the portfolio. CBRE represented the sellers in this transaction.
About DRA Advisors LLC
DRA Advisors LLC is a New York-based registered investment advisor specializing in real estate investment management services for institutional and private investors, including pension funds, university endowments, foundations, and insurance companies. Since DRA was founded in 1986, the firm has acquired over $21 billion in assets, including 42 million square feet of office space, 25 million square feet of industrial properties, over 50 million square feet of retail space and 61,000 residential units. Additional information about DRA can be found on the company's website at www.draadvisors.com.
About Bell Partners Inc.
Established in 1976, Bell Partners Inc. ("Bell Partners" or the "Company") is a privately held, vertically integrated apartment investment and management company focused on high-quality multifamily communities across the East Coast and Southwest United States. With nearly 65,000 units under management, Bell Partners is the 12th largest apartment operator and 7th largest apartment renovator in the United States (according to The National Multi-Housing Council). The Company has over 1,500 employees and 9 offices (including its headquarters in Greensboro, NC) and offers an extensive and full service operating platform containing expertise in acquisitions and dispositions, financing, property operations, accounting, risk management and all other related support functions. The Company has completed nearly $9 billion of apartment transactions since 2002, including over $2.2 billion year-to-date in 2014. Additional information about Bell can be found on the company's website at www.BellPartnersInc.com.
CONTACTS:
Kevin Thompson
Phone: 336.232.1993
Email: bkthompson@bellpartnersinc.com
Laurenn Wolpoff
Phone: 917.518.9011
Email: lwolpoff@prosek.com