Back To News
February 12, 2014
Bell Partners' Newest Development Begins Leasing in Alexandria, VA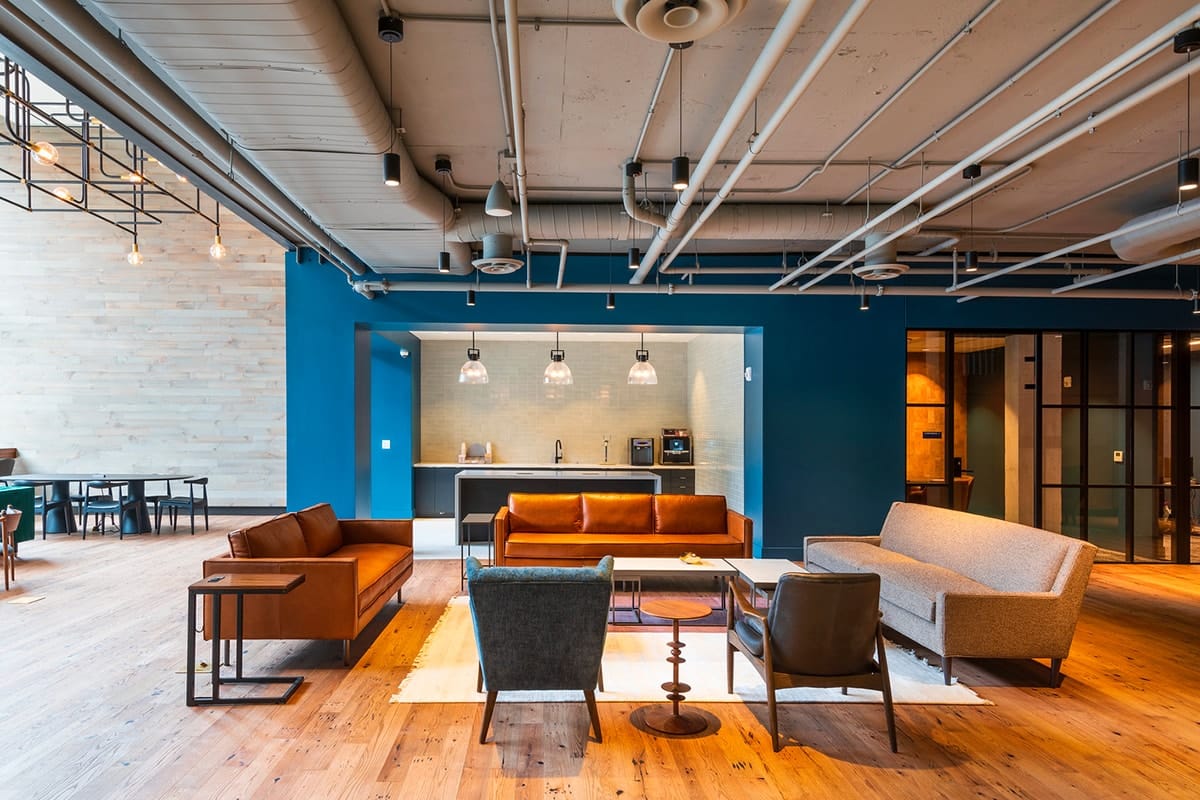 GREENSBORO, N.C.- Bell Partners Inc., one of the nation's leading apartment investment and management companies, announced today that its newest apartment community, Bell Del Ray, in Alexandria, Virginia began leasing this week. Woodfield Investments, in partnership with Bell, is the lead developer of this project. Construction of Bell Del Ray began in November 2012.
The pet-friendly community contains 276 apartment homes with private parking deck and 3,480 square feet of ground floor retail. It contains a mix of one and two bedroom apartments, with select two bedrooms offering loft style floor plans and the individual units will average a considerable 846 square feet. The community's top-drawer amenities include two lap pools, swimming pool, a sundeck with outdoor kitchen, outdoor lounge with firepit, game room, conference room, business center, Verizon FIOS internet service, a fitness center with yoga and weight rooms, valet trash service, leasing office and coffee bar. Bel Del Ray is a part of the Potomac Yard Master Development and is located outside of the Metro DC Beltway, between major employment centers of Alexandria, Arlington and the District of Columbia and in close proximity to Braddock Metro station.
Wende Smith, VP of Operations, said, "The completion of this project allows Bell Partners to offer exciting new rental opportunities in this very desirable, family-friendly area just outside of Washington, D.C. Bell Del Ray is an A-rated apartment community that simultaneously gives residents urban excitement, suburban convenience and intimate old world neighborhood charm. The apartments are new, the floor plans spacious, and the amenities include everything that today's smart apartment shopper desires. "
Rents in the community range from $1800/month for an entry-level one bedroom, one bath floor plan to $3,365 for a premium two bedroom, two bath floor plan. The leasing office hours are Monday, Wednesday and Friday: 9:00 a.m. – 6:00 p.m., Tuesday and Thursday: 9:00 a.m. – 7:00 p.m., Saturday: 10:00 a.m. – 5:00 p.m. and Sunday: noon – 5:00 p.m.
For more information, visit http://www.bellapartmentliving.com/VA/Alexandria/Bell-Del-Ray/index.asp
About Bell Partners Inc.
Bell Partners Inc. is one of the country's leading apartment investment and management companies. The company invests capital on behalf of accredited high net worth and institutional investors. Bell Partners is the 12th largest apartment operator in the United States, according to the National Multi-Housing Council. Founded more than 35 years ago, Bell Partners now owns or operates 225 apartment properties, with over 64,000 apartments, located generally along the East coast and Southwest.
CONTACTS:
Kevin Thompson
Phone: 336.232.1993
Email: bkthompson@bellpartnersinc.com
Laurenn Wolpoff
Phone: 917.518.9011
Email: lwolpoff@prosek.com