Back To News
March 5, 2014
Bell Partners Names Two Senior Vice Presidents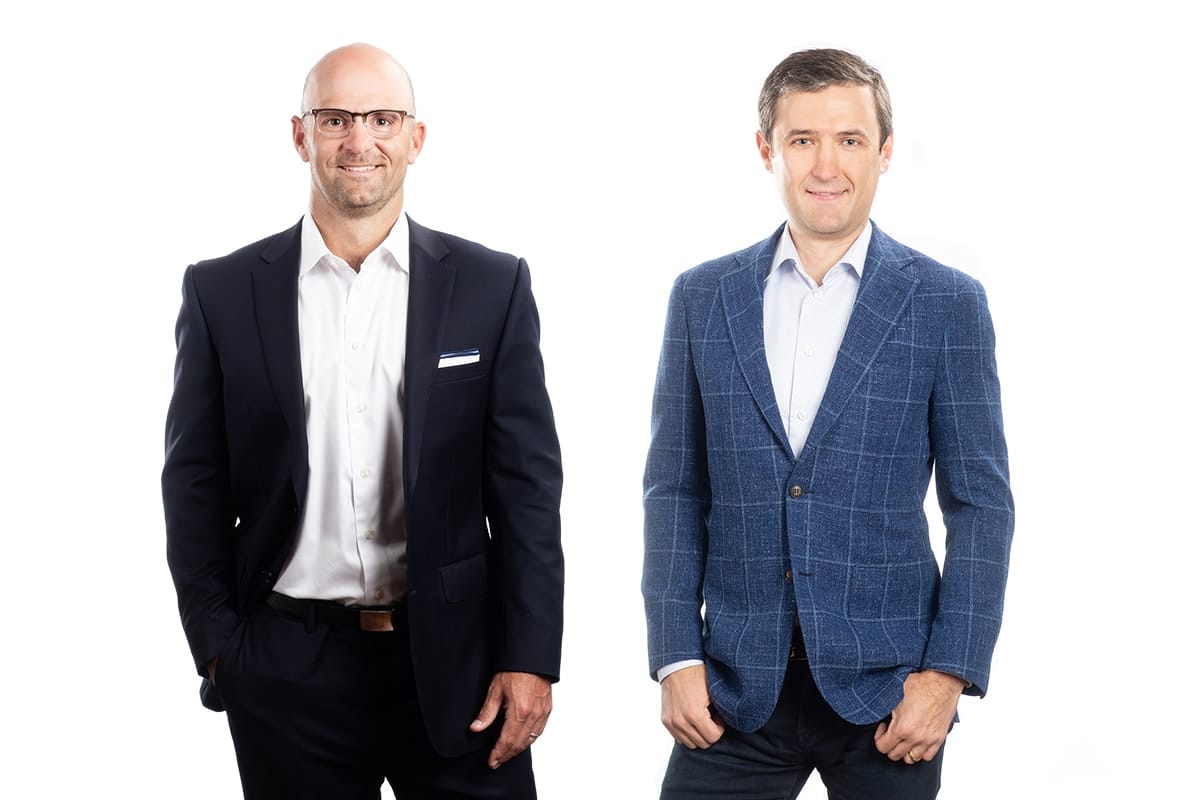 Greensboro, NC- Bell Partners Inc., a top ten apartment investment and management company, announced today that it has promoted both Mr. Nickolay Bochilo and Mr. Joseph Cannon to Senior Vice Presidents, Investments, both of whom will oversee acquisitions, dispositions and asset financing for the company.
Mr. Bochilo, joined Bell Partners in 2001, and is a native of Belarus. Over the last eleven years, Mr. Bochilo has been actively involved in over $3 billion of transactions for the company and has had a significant impact to Bell Partners' strategic and organizational leadership. Mr. Bochilo holds an MBA from the Darden School of Business at the University of Virginia and a BS in Business and Economics from Greensboro College where he graduated with honors.
Mr. Cannon, who joined Bell Partners in 2009, has been involved with over $1B of transactions during his tenure with the Company and has demonstrated tremendous thought and business leadership. Prior to joining Bell Partners, Mr. Cannon was formally a Vice President with Wachovia's Corporate and Investment Banking Division. Mr. Cannon has both an MBA and BSBA from the University of North Carolina at Chapel Hill where he was Michaux fellow.
Lili Dunn, Chief Investment Officer, said, "We are very pleased to recognize two of our finest executives with these promotions. Both Nickolay and Joe have significantly contributed to the financial results of our company and helped to produce attractive returns to our investors. They have demonstrated tremendous leadership and have been critical to forming and executing our investment strategy. Together, they have helped to develop our people and platform to reflect a "best in class" investment management company. "
Mr. Bochilo and Mr. Cannon will continue to report to Ms. Dunn, the Company's Chief Investment Officer and Chairman of the Executive Committee.
About Bell Partners Inc.
Established in 1976, Bell Partners Inc. ("Bell Partners" or the "Company") is a privately held, vertically integrated apartment investment and management company focused on high-quality multifamily communities across the East Coast and Southwest United States. With over 63,000 under management, Bell Partners is the 7th largest apartment operator and 9th largest apartment renovator in the United States (according to The National Multi-Housing Council). The Company has over 1,500 employees and 9 offices (including its headquarters in Greensboro, NC) and offers an extensive and full service operating platform containing expertise in acquisitions and dispositions, financing, property operations, accounting, risk management and all other related support functions. Bell Partners is led by a senior management team with an average of over 20 years of experience that has invested throughout all phases of the real estate cycle and has helped the Company complete nearly $7 billion of apartment transactions since 2002.
CONTACTS:
Kevin Thompson
Phone: 336.232.1993
Email: bkthompson@bellpartnersinc.com
Laurenn Wolpoff
Phone: 917.518.9011
Email: lwolpoff@prosek.com