Back To News
February 4, 2014
Bell Partners Acquires Fort Lauderdale Area Apartment Community: Bell Coconut Creek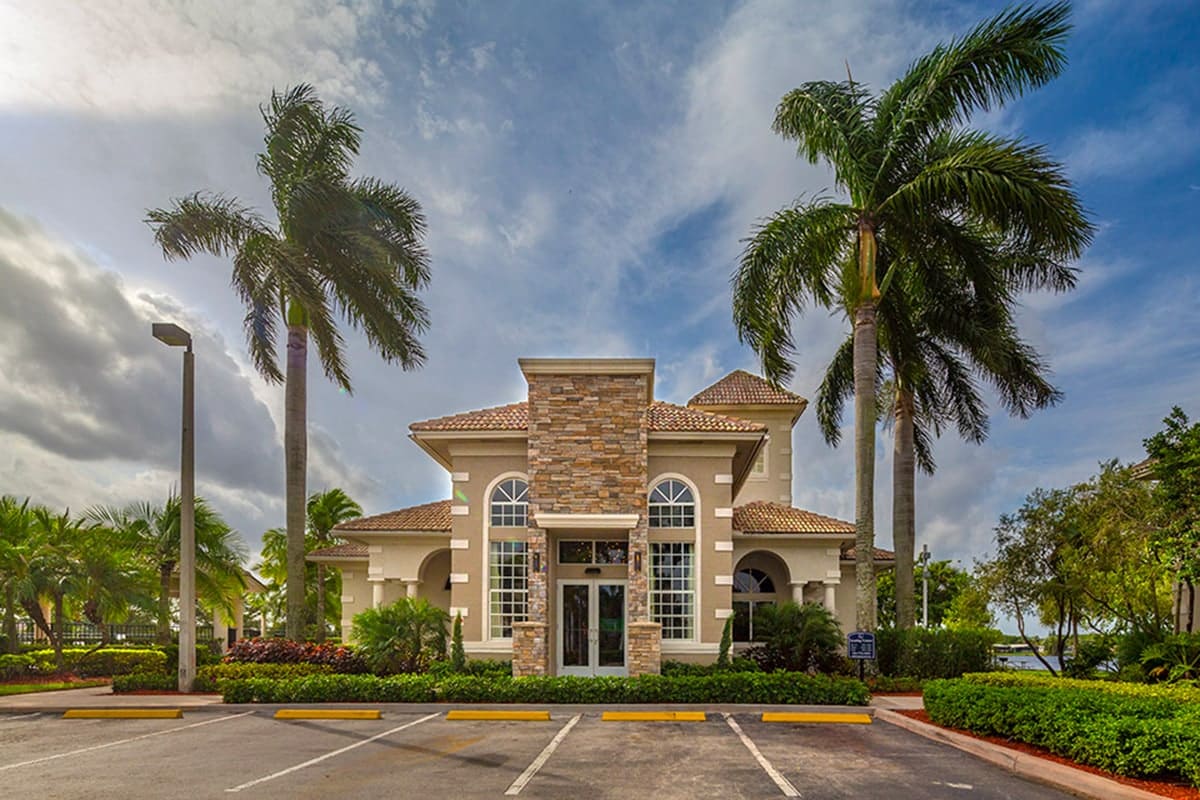 GREENSBORO, N.C. -Bell Partners Inc., one of the nation's leading apartment investment and management companies, announced today that, on behalf of its investors, it has acquired Hillsboro Bay Club, a well located, 366-unit apartment community in the Fort Lauderdale area. The transaction closed today. The property will be renamed Bell Coconut Creek and will be managed by Bell Partners.
Bell Coconut Creek is a gated Class A, lakeside community located in the desirable Coconut Creek neighborhood, a short distance from another Bell-owned property, Bell Parkland. The community has a unique, low density design with semi-direct access units and large floor plans which average 1,131 square feet. Seventy percent (70%) of the apartment homes are two and three bedroom units, well-suited for the family-oriented demographic in a neighborhood with top-rated schools. In addition to standard first-class amenities, such as a community theatre, tennis court, pool, and perimeter walking trails, Bell Coconut Creek has an expansive clubhouse and a large free-standing fitness center.
Joe Cannon, Vice President of Investments, said, "The acquisition of Hillsboro Bay Club expands our footprint in Florida and underscores one of the core pillars of our 2014 investment strategy: to purchase top-level communities with value add potential in key metros across East Coast and Southwest US. We are pleased to add this property to our portfolio."
To date in 2014, Bell has been involved in more than $130 million in apartment properties, including the purchase of Bell Coconut Creek.
About Bell Partners Inc.
Bell Partners Inc. is one of the country's leading apartment investment and management companies. The company invests capital on behalf of accredited high net worth and institutional investors. Bell Partners is the 7th largest apartment operator in the United States, according to the National Multi-Housing Council. Founded more than 35 years ago, Bell Partners now owns or operates 250 apartment properties, with over 70,000 apartments, located generally along the East coast and Southwest.
CONTACTS:
Kevin Thompson
Phone: 336.232.1993
Email: bkthompson@bellpartnersinc.com
Laurenn Wolpoff
Phone: 917.518.9011
Email: lwolpoff@prosek.com