Back To News
February 23, 2014
Bell Partners Acquires Apartment Community in Northwest Atlanta: Bell Vinings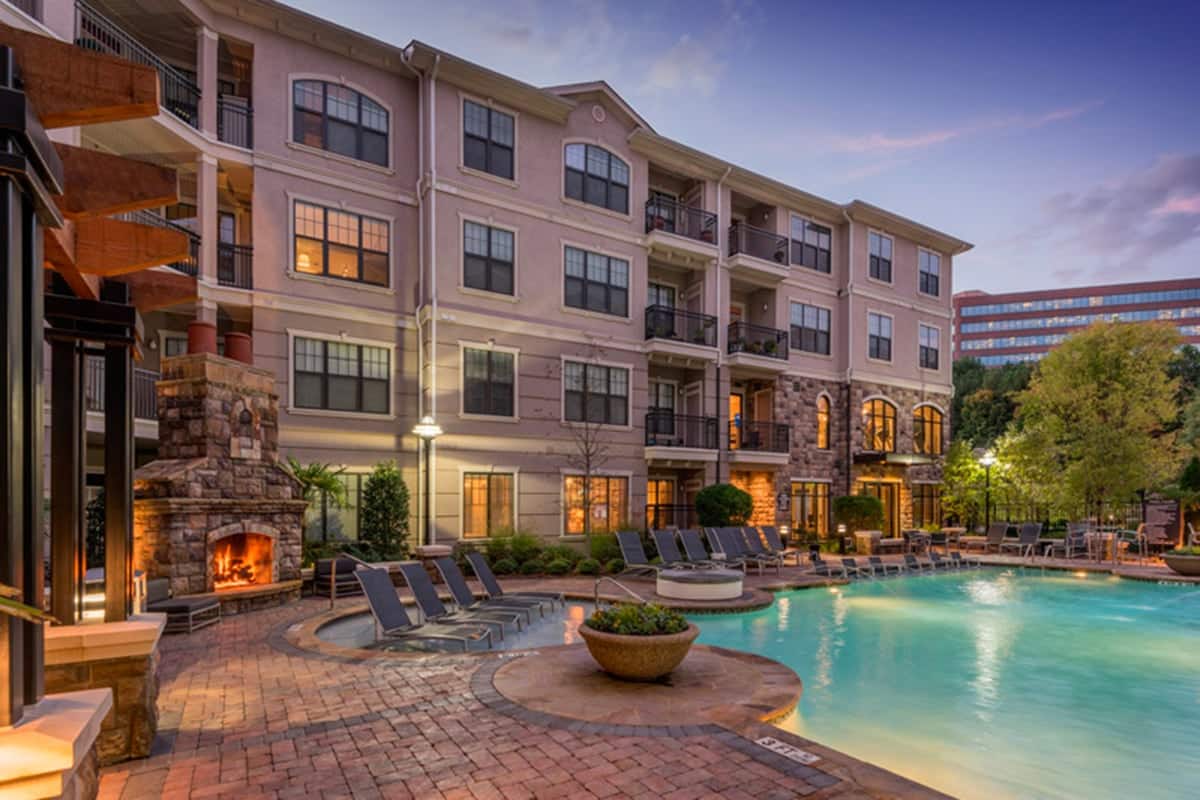 GREENSBORO, N.C. – Bell Partners Inc., one of the nation's leading apartment investment and management companies, announced today that, on behalf of its investors, it has acquired Heights at Stillhouse, a 302-unit best-in-class apartment community in northwest Atlanta. The transaction closed this week. Completed in 2013 by Worthing Companies, the property has finished lease-up and is currently 95 percent occupied. The property will be renamed Bell Vinings and will be managed by Bell Partners. It is located approximately two miles from a sister Bell Partners community, Bell Windy Ridge.
Bell Vinings ranks as one of the top properties in Atlanta with market-leading quality interior finishes and functional floor plans. The property consists of two buildings: one wrap-style building containing 212 apartment homes and one podium-style building containing 90 apartment homes. The unit mix consists of one, two, and three bedroom apartments, with an average unit size of 1,085 square feet.
Each of the community's two buildings contains its own set of amenities, including resort style saltwater pools, courtyards with fire pits, outdoor grilling stations, business centers with printer/fax capability and resident lounges. Individual units offer a variety of features including 10′ tray ceilings on first floor units and 9′ tray ceilings on other levels, G.E. stainless steel appliances, expansive kitchens with granite countertops and breakfast bars, contemporary 42" flat front kitchen cabinets, walk-in closets, ceramic tile flooring in entryways and baths, hardwood flooring, built-in granite countertop computer desks ,oversized garden tubs, and large patios/balconies with storage closets.
The property is LEED Silver Certified with many energy efficient features including Energy Star dishwashers/ refrigerators, high efficiency lavatory faucets, toilets, and heat pumps, drought tolerant turf grass, and a specialized irrigation system.
Joe Cannon, Senior Vice President of Investments, said, "We are pleased to add this high quality, well-located property to our portfolio. Bell Vinings is strategically positioned in the heart of one of the top employment nodes in Atlanta, and is located very close to the future building site of the new Atlanta Braves stadium."
To date in 2014, Bell has completed more than $150 million in apartment transactions, including the purchase of Bell Vinings.
About Bell Partners Inc.
Bell Partners Inc. is one of the country's leading apartment investment and management companies. The company invests capital on behalf of accredited high net worth and institutional investors. Bell Partners is the 7th largest apartment operator in the United States, according to the National Multi-Housing Council. Founded more than 35 years ago, Bell Partners now owns or operates 225 apartment properties, with over 63,000 apartments, located generally along the East coast and Southwest.
CONTACTS:
Kevin Thompson
Phone: 336.232.1993
Email: bkthompson@bellpartnersinc.com
Laurenn Wolpoff
Phone: 917.518.9011
Email: lwolpoff@prosek.com