Back To News
October 30, 2014
Bell Partners Acquires Apartment Community in Metro Atlanta Area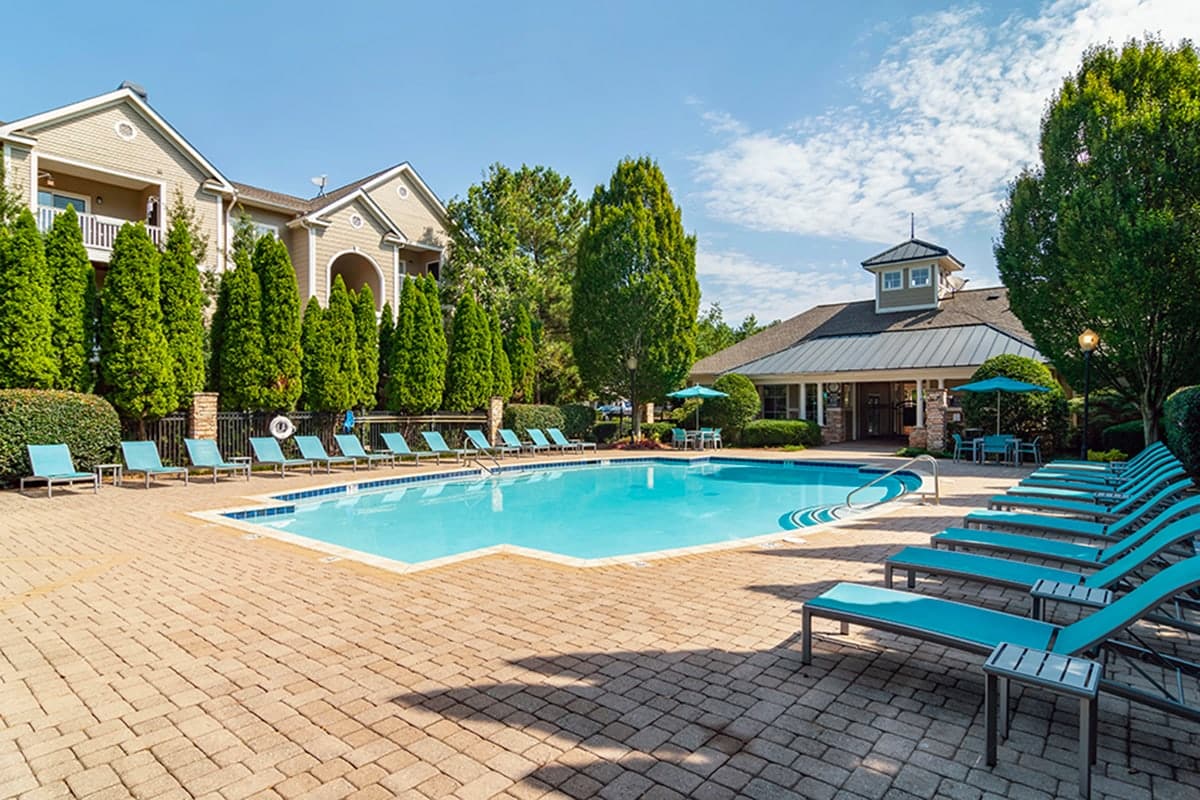 GREENSBORO, N.C. – Bell Partners Inc., one of the nation's leading apartment investment and management companies, announced today that, on behalf of its investors, it has acquired Alta Woods, a best-in-class 498-unit community in metro Atlanta, GA. The community will be renamed Bell Woodstock and will be managed by Bell Partners.
Bell Woodstock is located in the desirable Atlanta suburb of Woodstock, an area that is known for its attractive residential neighborhoods, top-ranked public schools, and overall high quality of life. The property is located just off of Highway 92, a major east-west thoroughfare that provides direct access to I-575 and the Roswell and Alpharetta employment hubs. Bell woodstock is also in direct proximity to a number of necessity retailers, including both Kroger and Publix, as well as variety of other lifestyle retail options. Completed in two phases in 2000 & 2002, the property is currently over 96 percent occupied.
Joseph Cannon, Senior Vice President of Investments, said, "The acquisition of Bell Woodstock is well aligned with our investment strategy of acquiring high quality properties in attractive locations that have strong barriers to entry and solid future growth fundamentals. We are intrigued by the value-add opportunity and believe our physical enhancement plans will ensure the property remains a market leader during our hold period."
Bell Woodstock has a well balanced mix of 1-bedroom, 2-bedroom, and 3-bedroom floor plans with unique features, such as island kitchens, large walk-in pantries, built in computer nooks and shelving, arched doorways, sunrooms and expansive layouts averaging 1,100 square feet. The low density, 50 acre site, provides a quaint neighborhood setting and affords the opportunity for a market-leading amenity package consisting of two distinct amenity areas to serve the residents. The community's amenities include two clubhouses, WiFi internet access, two outdoor pools, a sand volleyball court, a nine hole putting green, an outdoor playground, a lighted tennis courts, two fitness centers, a leash-free dog park, and multiple grill and picnic areas throughout the community.
To date in 2014, Bell has completed more than $2.2 billion in apartment transactions, including the purchase of Bell Woodstock.
About Bell Partners Inc.
Established in 1976, Bell Partners Inc. ("Bell Partners" or the "Company") is a privately held, vertically integrated apartment investment and management company focused on high-quality multifamily communities across the East Coast and Southwest United States. With nearly 65,000 units under management, Bell Partners is the 12th largest apartment operator and 7th largest apartment renovator in the United States (according to The National Multi-Housing Council). The Company has over 1,500 employees and 9 offices (including its headquarters in Greensboro, NC) and offers an extensive and full service operating platform containing expertise in acquisitions and dispositions, financing, property operations, accounting, risk management and all other related support functions. The Company has completed nearly $9 billion of apartment transactions since 2002, including over $2.2 billion year-to-date in 2014. Additional information about Bell can be found on the company's website at www.BellPartnersInc.com.
CONTACTS:
Kevin Thompson
Phone: 336.232.1993
Email: bkthompson@bellpartnersinc.com
Laurenn Wolpoff
Phone: 917.518.9011
Email: lwolpoff@prosek.com