Back To News
October 12, 2014
Bell Partners Acquires Apartment Community in Fort Worth, Texas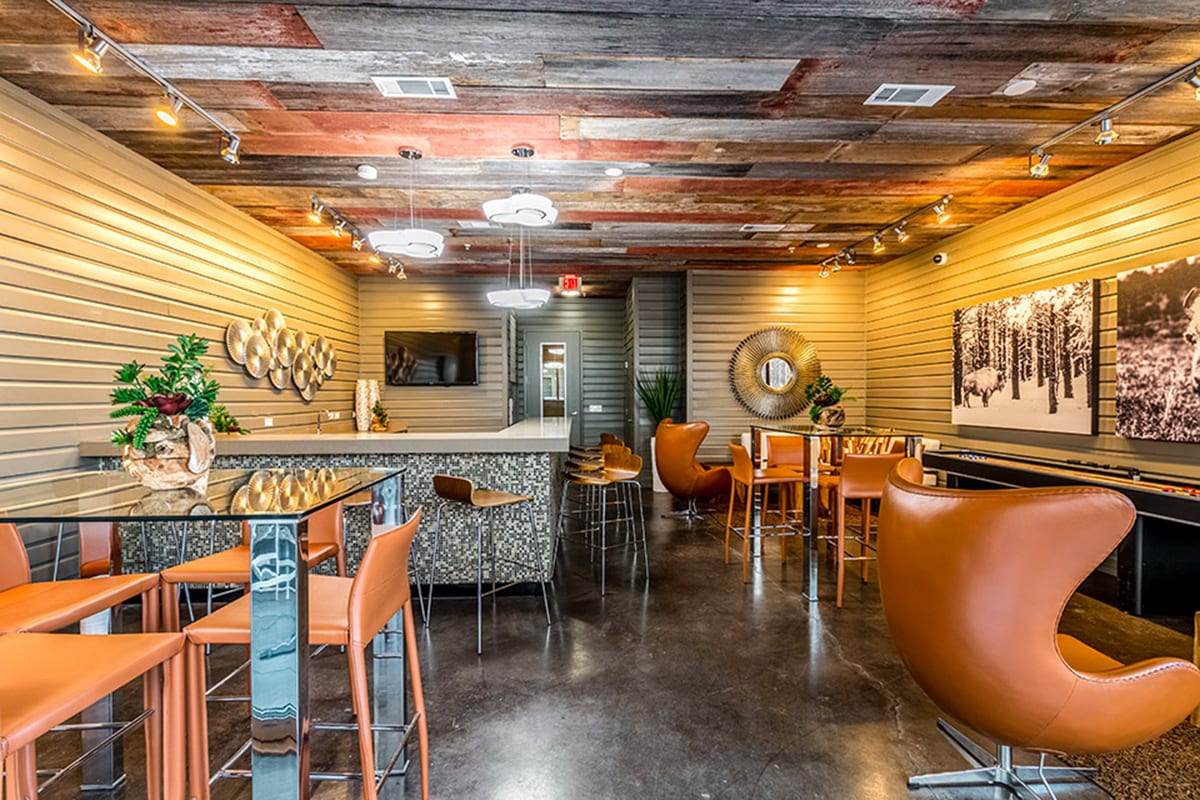 GREENSBORO, N.C.- Bell Partners Inc., one of the nation's leading apartment investment and management companies, announced today that, on behalf of its investors, it has acquired Lancaster + White Buffalo, a best-in-class 316-unit community in Fort Worth, Texas. The community will be renamed Bell Lancaster and will be managed by Bell Partners.
Bell Lancaster is located in the West 7th District of Fort Worth, which is a rapidly emerging neighborhood adjacent to downtown. The property is located in close proximity to a large variety of lifestyle options, employment opportunities, shopping, and recreational areas, including trails/parks along the Trinity River. The community offers market leading amenity and unit interior features. Completed in 2013, the property finished lease-up in 2Q14 and is currently 93 percent occupied.
Nickolay Bochilo, Senior Vice President of Investments, said, "We seek to make investments in properties with attractive rent growth prospects; this often involves areas that are undergoing rapid transformation leading to better population growth and demand for rental housing compared to an overall MSA. Our attraction to the West 7th District of Fort Worth is in part due to the appealing lifestyle amenities, proximity to employment, and expectation that recent growth and transformation of the area will accelerate in the coming years."
Bell Lancaster consists of one, four-story "wrap" building surrounding structured parking and two, three-story buildings with surface parking. The community is comprised of a mix of studio, one-bedroom, and two-bedroom units in a variety of floor plans (30 in total), and many of the units contain large terraces. Several of the one-bedroom floor plans contain four levels: a parking area on the first floor, a kitchen and living areas on the second floor, a bedroom on the third floor, and a rooftop deck on the top floor.
All apartment homes feature 9′ to 13′ ceiling heights, expansive windows, open concept kitchens with granite countertops, custom cabinetry, Whirlpool clean steel finish appliances. The units also include full size washers/dryers, polished concrete or vinyl plank flooring in living areas, custom track/pendant lighting, 2" faux wood blinds, and oversized soaking tubs. Property amenities include clubhouse with WiFi café, two resort-style pools, fitness facility overlooking the pool area, yoga studio, trellised outdoor dining and grilling area, private courtyard with water feature, controlled access parking in the deck, car charging station, wired business center, and dedicated trash chutes for recycling in some of the buildings.
To date in 2014, Bell has completed more than $2.2 billion in apartment transactions, including the purchase of Bell Lancaster.
About Bell Partners Inc.
Established in 1976, Bell Partners Inc. ("Bell Partners" or the "Company") is a privately held, vertically integrated apartment investment and management company focused on high-quality multifamily communities across the East Coast and Southwest United States. With nearly 65,000 units under management, Bell Partners is the 12th largest apartment operator and 7th largest apartment renovator in the United States (according to The National Multi-Housing Council). The Company has over 1,500 employees and 9 offices (including its headquarters in Greensboro, NC) and offers an extensive and full service operating platform containing expertise in acquisitions and dispositions, financing, property operations, accounting, risk management and all other related support functions. The Company has completed nearly $9 billion of apartment transactions since 2002, including over $2.2 billion year-to-date in 2014. Additional information about Bell can be found on the company's website at www.BellPartnersInc.com.
CONTACTS:
Kevin Thompson
Phone: 336.232.1993
Email: bkthompson@bellpartnersinc.com
Laurenn Wolpoff
Phone: 917.518.9011
Email: lwolpoff@prosek.com