Back To News
June 29, 2014
Bell Partners Acquires Apartment Community in Boston Metro Area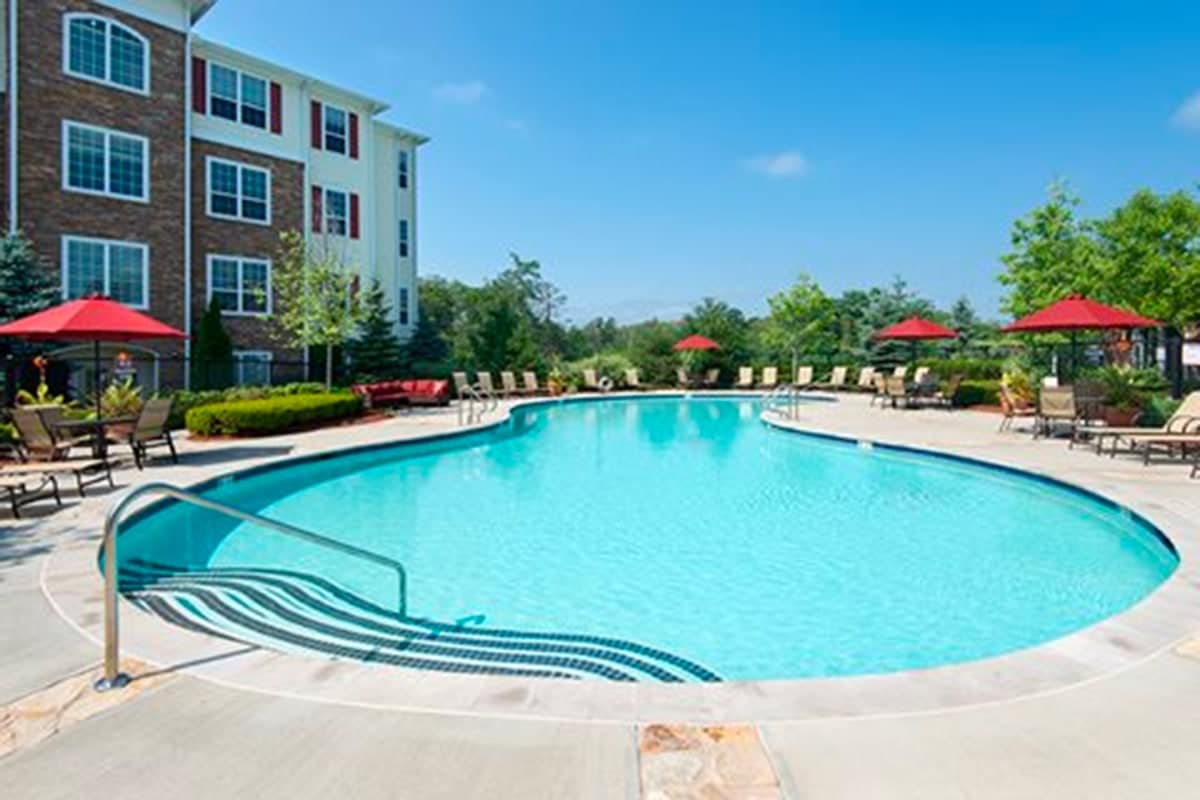 Greensboro, N.C.- Bell Partners Inc., one of the nation's leading apartment investment and management companies, announced today that, on behalf of its investors, it has acquired Lodge at Stoughton, a 240-unit community in Stoughton, Massachusetts. The property will be renamed Bell Stoughton and will be managed by Bell Partners.
Bell Stoughton is located on the south side of the Boston in a high barrier-to-entry area. It is visible from a major highway and provides easy access to the employment corridors along the Route 128 beltway. Completed in 2012 by Hanover Company, the property is currently 95 percent occupied.
Nickolay Bochilo, Senior Vice President of Investments, said, "We are pleased to add Bell Stoughton to our portfolio. This community represents a continuation of Bell investment strategy to acquire well-located communities in our target markets with an opportunity to enhance value via our operating platform."
The community is comprised of four residential buildings. Unit interiors feature modern kitchens with slate tile flooring, maple cabinets, and black appliances. Apartment homes also feature rounded edge corners, arches, extensive moldings, framed bathroom mirrors, 9 ft ceilings throughout and 10 ft ceilings in top floor units, and full-size washers and dryers. Of the eight floor plans, seven feature built-in desks. The clubhouse offers an attractive resident lounge area, large fitness center, movie theater room, and business center. Other amenities include a playground and a swimming pool.
To date in 2014, Bell has completed more than $330 million in apartment transactions, including the purchase of Bell Stoughton.
About Bell Partners Inc.
Bell Partners Inc. is one of the country's leading apartment investment and management companies. The company invests capital on behalf of accredited high net worth and institutional investors. Bell Partners is the 12th largest apartment operator in the United States, according to the National Multi-Housing Council. Founded more than 35 years ago, Bell Partners now owns or operates over 220 apartment properties, with over 64,000 apartments, located generally along the East coast and Southwest.
CONTACTS:
Kevin Thompson
Phone: 336.232.1993
Email: bkthompson@bellpartnersinc.com
Laurenn Wolpoff
Phone: 917.518.9011
Email: lwolpoff@prosek.com