Back To News
May 22, 2013
Bell Partners Acquires Orlando Luxury Apartment Community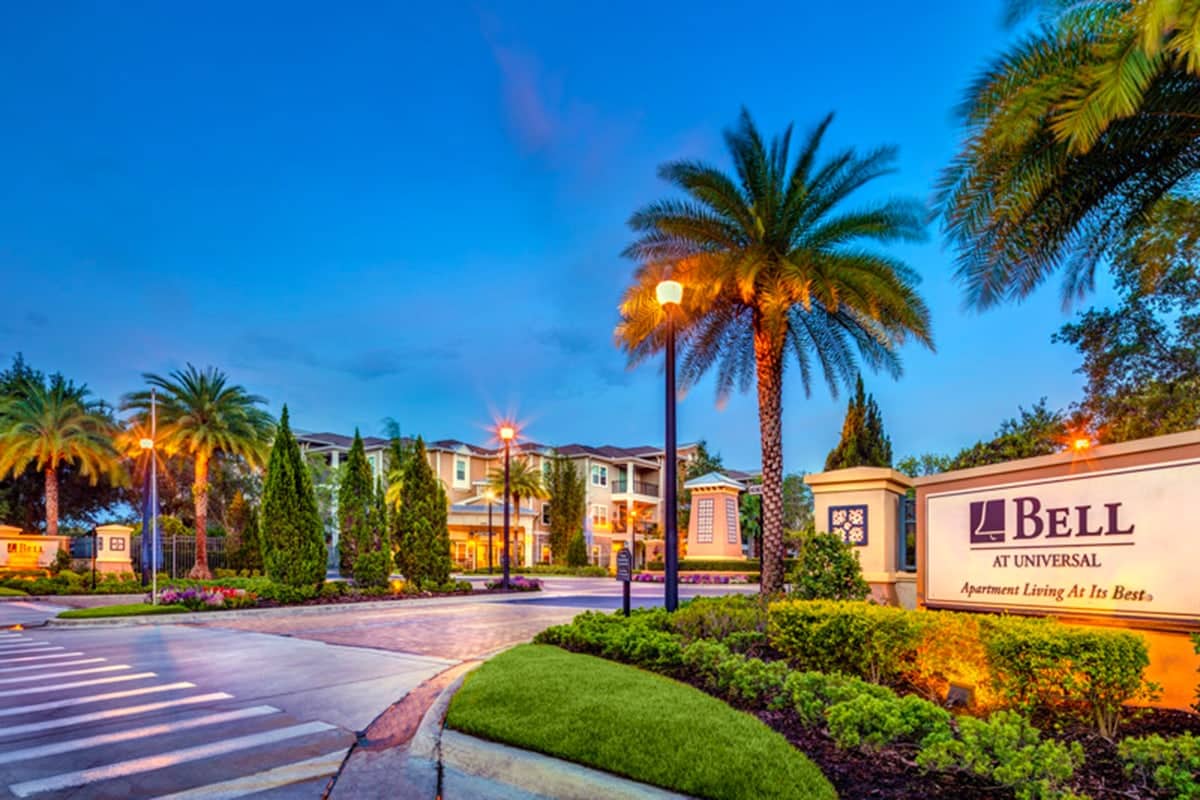 Greensboro, NC – Bell Partners Inc., one of the nation's leading apartment investment and management companies, announced today that, on behalf of its investors, it has acquired the Landmark at Universal Apartments in Orlando, Florida. The transaction closed on May 15, 2013, and the property, which will be managed by Bell Partners, will be renamed Bell at Universal.
Bell at Universal, which was the recipient of the 2012 Aurora Award for Architectural Excellence, is a 310 unit garden-style community. Its luxury amenities include a resort-caliber swimming pool, clubhouse, cabana with a fireplace, fitness center, theatre room and internet café. The community is located in close proximity to retail destinations, entertainment venues, and employment centers, as well as being directly adjacent to Universal Studios Orlando.
Joe Cannon, Vice President of Bell Partners, said, "Bell at Universal is an upscale community which is uniquely positioned within the Orlando market, and we are pleased to acquire this highly desirable property. As a key acquisition in one of our select target markets, Bell at Universal is an excellent strategic addition to our central Florida portfolio."
On April 19, 2013, Bell Partners successfully completed the final close of a $200 million capital raise for its Bell Apartment Fund IV. To date in 2013, Bell has invested in more than $150 million in apartment properties, including the purchase of Bell at Universal.
About Bell Partners Inc.
Bell Partners Inc. is one of the country's leading apartment investment and management companies. The company invests capital on behalf of accredited high net worth and institutional investors. Bell Partners is the 7th largest apartment operator in the United States, according to the National Multi-Housing Council. Founded more than 35 years ago, Bell Partners now owns or operates 248 apartment properties, with over 69,000 apartments, located generally along the East coast and Southwest.
CONTACTS:
Kevin Thompson
Phone: 336.232.1993
Email: bkthompson@bellpartnersinc.com
Laurenn Wolpoff
Phone: 917.518.9011
Email: lwolpoff@prosek.com