Back To News
June 3, 2013
Bell Communities Win Three Prestigious Industry Awards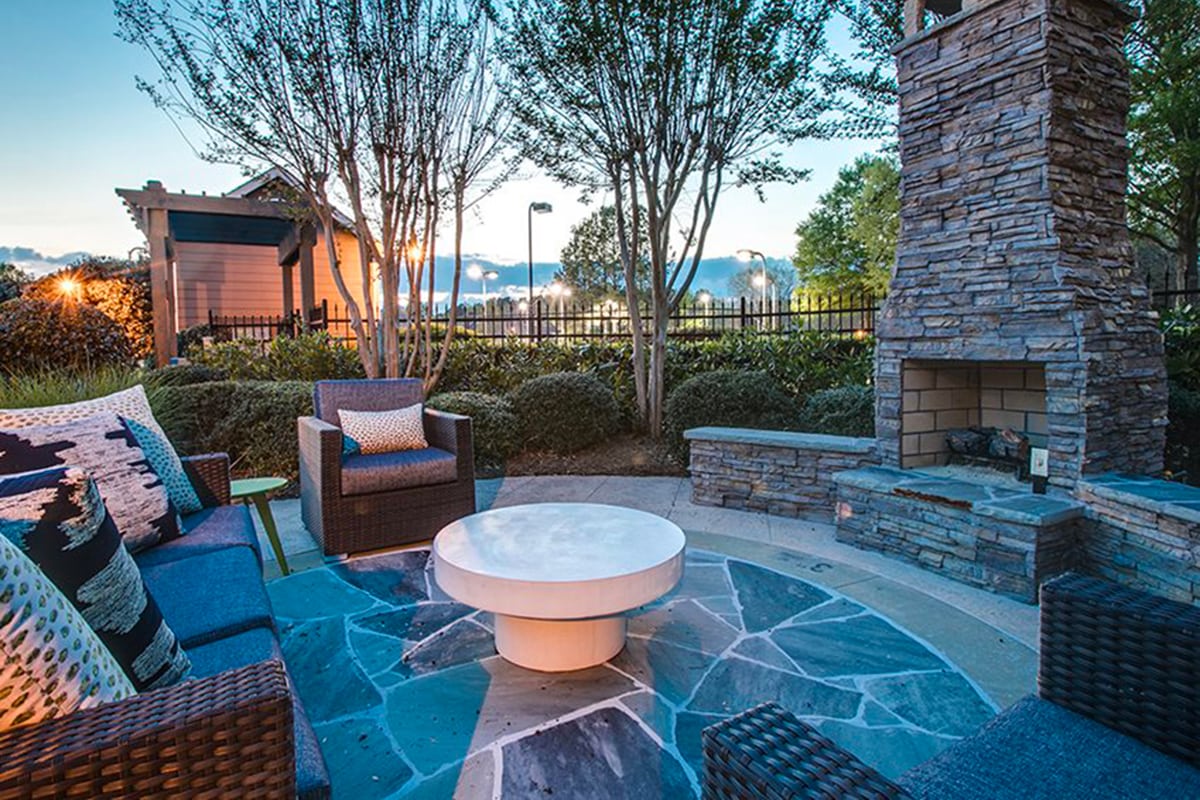 Georgia, Tennessee and North Carolina Apartment Communities Get Top Ratings
GREENSBORO, NC- Bell Partners Inc., one of the nation's leading apartment investment and management companies, announced today that three of its communities have won industry awards in 2013. The three awards were given by local and national apartment industry organizations for "Community of the Year," "My Favorite Community," and "Top Rated" apartment community. The awards recognized communities in Greensboro, North Carolina; metro Atlanta, Georgia; and metro Nashville, Tennessee.
Robert Slater, Chief Operating Officer, said, "We are pleased that three independent organizations have recognized these communities as comfortable and attractive places to live. Winning these awards encourages us to continue working hard to achieve our goal of providing our residents a Hassle-Free Living® experience."
Bell Bridford in Greensboro, North Carolina won the Diamond Award for the "Community of the Year." The Award was presented by the Piedmont Triad Apartment Association (PTAA). Bell Bridford was chosen as the best community in the 300 units or fewer category, judged against criteria that included quality of apartments, landscaping, amenities, maintenance, common areas and market appeal. A panel of independent PTAA judges conducted an extensive site visit of the candidate communities, scoring each one against the PTAA criteria. As winner of the Diamond Award, Bell Bridford received the most total points, demonstrating particular strength in its curb appeal and amenities, which include pool and sundeck, 24/7 fitness center, outdoor playground and cyber café.
Alta Woods, in Woodstock, Georgia was named "My Favorite Community" by the readers of My Woodstock, a monthly magazine focused on events and happenings in the local area. Bell Partners is particularly pleased with this award, since members of the Woodstock community and its environs were asked to name their favorite apartment community, voting on 20 categories. The selection of Alta Woods is a testament to its excellent reputation among local residents and its outstanding track record of service and quality. The community has 498 apartment homes with fully-equipped gourmet kitchens, oversized walk-in closets and private patios. Its amenities include two resort-style swimming pools, multiple fitness centers and a clubhouse with a surround-sound theatre.
The Club in Antioch, Tennessee, was given the 2012 "Top Rated" apartment community award by ApartmentRatings.com, based on a comprehensive database of more than 1.5 million ratings and reviews of apartment communities across the US. The organization selects national winners of its Top Rated awards based on various resident satisfaction metrics in ApartmentRatings.com's extensive database. Only about 5% of all apartment properties listed in ApartmentRatings.com are eligible for the Top Rated awards, based upon the number of reviews and a minimum overall recommendation score. Residents contribute complete reviews and ratings of their properties, including evaluations of parking, noise, grounds, safety, construction, maintenance and staff, as well as whether they would recommend their communities to others. The Club, a 406-unit community with amenities such as a two-story fitness center, swimming pool and indoor hot tub, was recommended by nearly 80% of respondents.
About Bell Partners Inc.
Bell Partners Inc. is one of the country's leading apartment investment and management companies. The company invests capital on behalf of accredited high net worth and institutional investors. Bell Partners is the 7th largest apartment operator in the United States, according to the National Multi-Housing Council. Founded more than 35 years ago, Bell Partners now owns or operates 248 apartment properties, with over 69,000 apartments, located generally along the East coast and Southwest.
CONTACTS:
Kevin Thompson
Phone: 336.232.1993
Email: bkthompson@bellpartnersinc.com
Laurenn Wolpoff
Phone: 917.518.9011
Email: lwolpoff@prosek.com