Back To News
December 10, 2012
Bell Partners Announces Acquisition of Two Apartment Communities in Austin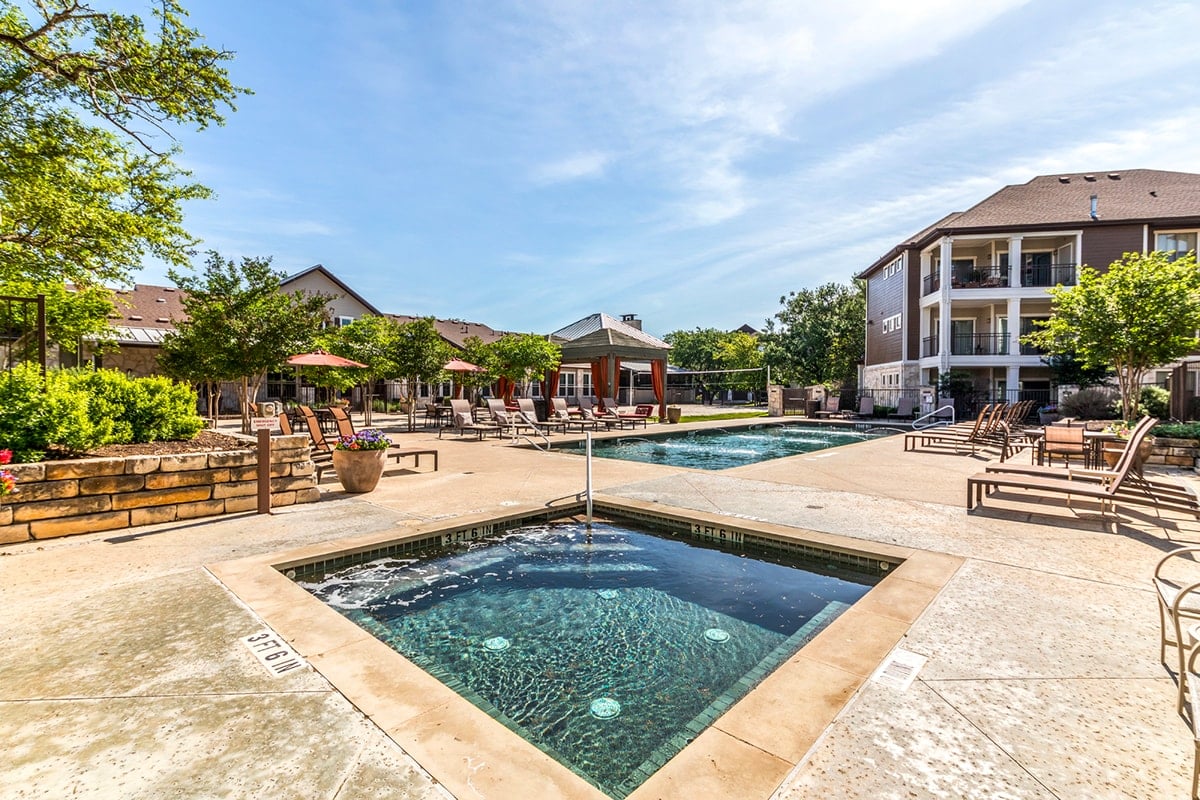 Greensboro, NC— Bell Partners Inc., a top ten apartment investment and management company, announced today that, on behalf of its investors, it has acquired two Austin, Texas apartment communities: Rattan Creek Apartments in Northwest Austin and Ranch House Apartments in Southwest Austin. Rattan Creek and Ranch House will be renamed Bell Tech Corridor and Bell Austin Southwest, respectively, consistent with the Company's brand strategy. Both communities will be managed by Bell Partners. Bell Tech Corridor is a 344-unit complex, offering a mix of one to three bedroom apartment homes. More than a third of the units have attached garages. Other amenities include a 24-hour fitness center, central court yard with two tiered pool and waterfall, outdoor fireplace, executive business center and a café lounge. Its ideal location in Northwest Austin is within walking distance of a number of Fortune 500 technology companies. The community is also accessible to downtown Austin, as well as to local malls which offer upscale shopping and dining. Bell Austin Southwest is a 272-unit community, offering one and two bedroom apartment homes. Its amenities include a fenced pet park, music studio, 24-hr fitness center, volleyball court, lounge and coffee bar and interactive game room. It is located in proximity to various expressways and accessible to downtown Austin, shopping, dining and other entertainment venues. The community is also situated in adjacent to the Brodie Wild Project, a 4.4 acre wilderness preservation project. Nickolay Bochilo, Vice President of Investments at Bell Partners said, "We are pleased to further our strategy by expanding presence in our core markets and focusing on high quality locations with sound supply and demand fundamentals, as well as attributes that allow our company to add operational value." To date in 2012, Bell has acquired more than $530 million in apartment properties, including the purchases of Bell Tech Corridor and Bell Austin Southwest.
About Bell Partners Inc.
Bell Partners Inc. is one of the country's leading apartment investment and management companies. The company invests capital on behalf of accredited high net worth and institutional investors. Through its Bell Apartment Living division, the company is the 10th largest apartment operator in the United States, according to the National Multi-Housing Council. Founded more than 35 years ago and now employing approximately 1,700 associates, Bell Partners oversees a portfolio valued at over $4.4 billion across 15 states, mostly in the Mid-Atlantic, Southeast and Southwest. Bell Partners now owns or operates 246 apartment properties, located generally in the Mid-Atlantic, Southeast and Southwest. Bell's portfolio includes more than 69,000 apartments.
CONTACTS:
Kevin Thompson
Phone: 336.232.1993
Email: bkthompson@bellpartnersinc.com
Laurenn Wolpoff
Phone: 917.518.9011
Email: lwolpoff@prosek.com